About this Event
What is the "Legacy" event?
Are you a business owner or business professional?
Are you Looking to grow your business, sales & your network in 2020?
"Legacy".... Learn, Grow, Network and Connect.
Network with other business professionals...
5 Speakers, Countless insights....
The Legacy event is dedicated to small and large business owners and business professionals, there is a host of networking opportunities as well as 5 speakers and countless business insights.Whether you are a start-up, an established business or an employee looking to further their career, there are opportunities and insights for all.
The 5 speakers are experts in their field and throughout the evening will provide insights on:
Vision
Innovation
Brand
Sales
Communication
Networking
What they will share you cannot learn from a book!
In most cases information gets lost in translation.... What makes the "Legacy" event different is the speakers are not just going to tell you their insights in their field of expertise, they're going to answer any questions YOU have, so be prepared and arrive to this "Legacy" event with YOUR burning question/questions that you want answered by our panel of experts or by another guest, your weakness may be their strength that you can learn and harness for your success!
Legacy is about us all sharing our knowledge and expertise, the "fundamentals" of business, collaboration is the key to success and "Legacy" will provide a platform for collaboration, innovation and insights!
How do you move beyond what some may call the glass ceiling?
How do you go from good to great?
Legacy's mission is to move the audience to the next level, beyond the glass ceiling, giving insight to enable them to move from good to great.
Legacy will give you the opportunity to expand your network, further your career or take your business to the next level!
The "Legacy" event will take place at the Ellison Hotel Castlebar Thursday, 27th February, 2020.
Business acumen is not just a business plan and a balance sheet. The entrepreneurial spirit and creative genius that is required to succeed comes from the school of hard knocks.
With the marketplace changing at a phenomenal speed, it is hard to keep pace with the many changes that you would consider necessary to succeed in today's modern age.
"Legacy" brings to the forefront of the business community experts in their field, with many of the fundamentals that are the school of hard knocks blueprint, that promises to give you insights and the ability to cut your learning curve by tapping into your own creative genius and entrepreneurial spirit.
Whether you want to grow your business locally, nationally or globally the "Legacy"speakers will cover necessary principles that you can apply to your business and your mindset immediately!

You want to grow your business
You want to take your business to the next level
You want to develop a clear vision and focus
You want to develop a local, national or world wide brand
You want to hone in on your presentation and sales skills
You are an entrepreneur
You are a start up
You are a business owner
You are a business professional
You are a sales professional
You want to grow your network
Want to gain networking skills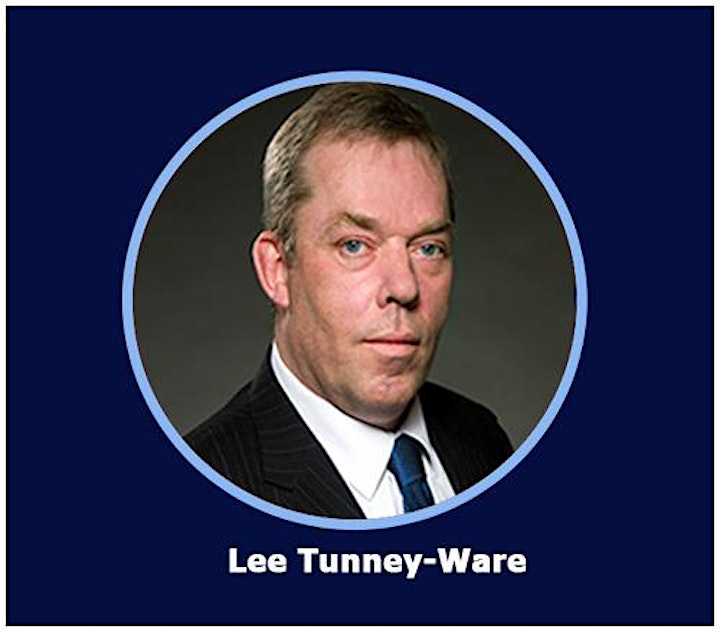 Lee Tunney-Ware is a visionary, an innovator, a gifted conceptual thinker and an experienced entrepreneur. Lee comes from a long line of entrepreneurs
Lee has a track record for successful business management and growth, problem-solving, sales and marketing. He also has specialist expertise in corporate team building programs and personal development designed to help people achieve their full potential.
Lee is a experienced trainer, business coach, business consultant and is a highly regarded transformational coach to entrepreneurial individuals, CEO's and teams.
He is an internationally published author and respected community leader.Lee has developed ground-breaking techniques that empowers people to profoundly shift their mind set and create positive and sustainable change in their lives.
Lee has a unique differentiator in the form of the truth instead of belief concept, dispelling all fears, doubts and inhibiting opinions held in the form of beliefs, and replaced by fundamental truths.
Lee is also an effective transformational speaker with a proven ability to move audiences and easily inspire change. Lee works with business owners, entrepreneur's, CEO's for them to transform their future, recognize and reach their full potential in both their business and personal lives.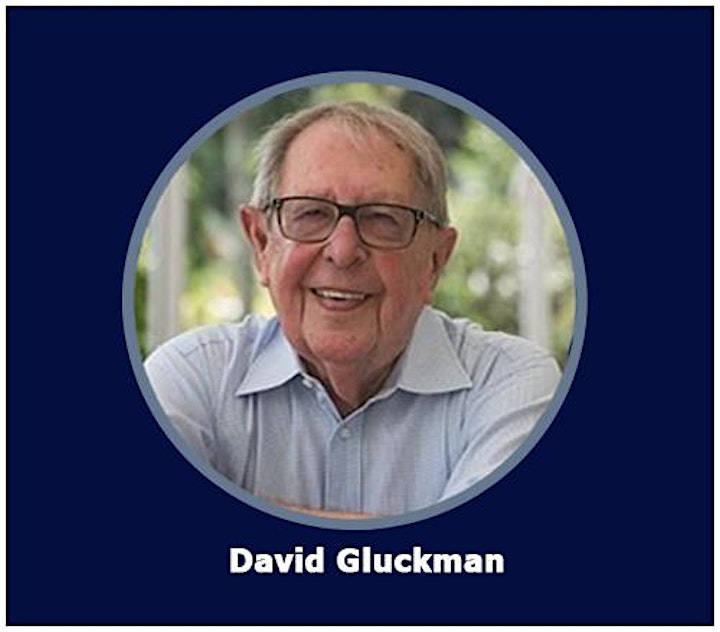 David Gluckman, world-renowned innovator brand specialist was born in South Africa in 1938. He was educated in Johannesburg, following university he joined an advertising agency and fell in love with the business. He travelled to London in 1961 and began work as an account executive on many household names including Proctor & Gamble, Kerrygold Butter, Lyons Teas & several Unilever accounts.
Having started in advertising, he escaped into brand development in 1969. Most of Davids experience has been in the drinks business. Brands he has created include Baileys, Le Piat d'Or, Smirnoff Black, Ciroc, Tanqueray Ten, J&B Jet, The Singleton, Aqua Libra, Purdey's, Sheridan's, Spey Royal and a brand of our own, Coole Swan - indisputably the world's best cream liqueur.
Now 81 years young his goal is to keep working and to persuade companies to adopt his brand development approach. To help these companies he has written a book about his experiences. It's called "THAT S*IT WILL NEVER SELL!" available on his website www.thatshitwillneversell.com.​Learn valuable lessons from David's wealth of experience on Developing World Class Brands and innovation...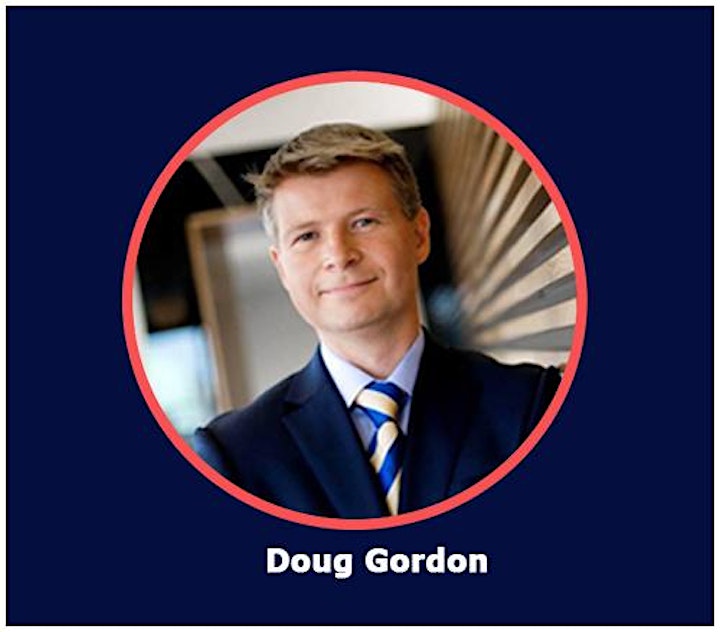 Doug Gordon tripled his sales to $1.75Bn in one year. Doug is the CEO of D&S Performance Optimisation, a coaching, consulting and corporate training company. He speaks professionally all over the world on stages alongside film stars, TV celebs, NY Times bestselling authors, renowned CEOs and sports stars.
Doug also has his own radio show on Dublin City FM called Inspirational People, Inspirational Stories and has had the likes of Stuart Lancaster, Leinster rugby coach and Gary McGann, Chairman of Paddypower Betfair and many other Inspirational stars on the show.
As a trained fund manager and investment advisor Doug was able to sit in analyst meetings where he saw some of the top CEOs in the world being interviewed and questioned on what worked and didn't work within their organisations. Learn from the guy who tripled his sales to $1.75Bn in one year. Doug speaks, coaches and teaches about how to optimise your performance to get more done in less time with less stress.
He helps you and your team get into the "Flow" and be 500% more productive through his mindset programs, his action orientated techniques, his extensive knowledge from his investment career, his radio interviews with global leaders and his energy optimisation program to help you optimise your energy to optimise your performance in business and life.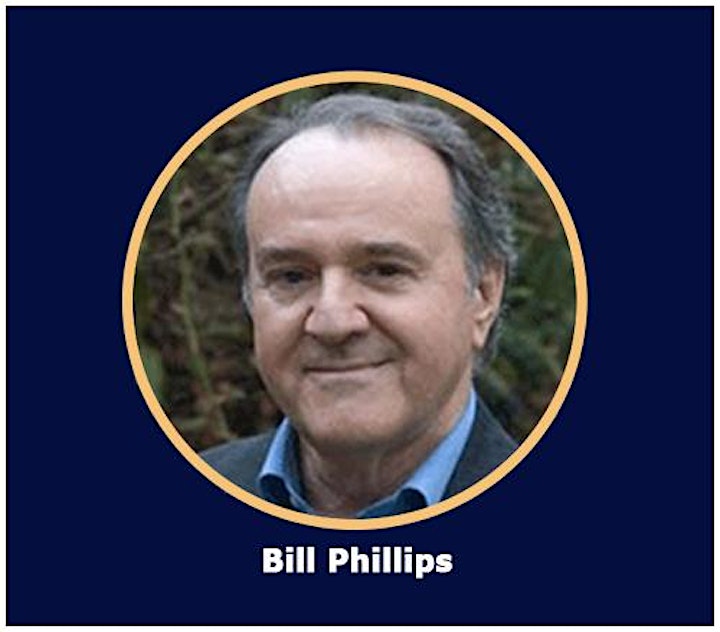 Bill Phillips, is considered by many people as a natural leader who leads by helping others to succeed. He has worked for the last four decades with individuals and organisations in 17 countries, assisting them in breaking boundaries and creating better futures for themselves.An innovator in future-thinking, he originated and developed Future-basing®, a method used worldwide for designing successful futures for organisations, teams, and individuals. It is especially powerful in enabling even big groups of people to créate collective visións and build a powerful sense of common purpose. Bill has facilitated its use in situations as diverse as the International Red Cross, UN organisations, in urban regeneration, health and education systems. It has also enabled advances in the oil & gas, large scale engineering, manufacturing & servicing and environmental protection industries.
Bill communicates from his heart, knowing that integrity, honesty, and trust are at the root of all healthy relationships and that everything works when people cooperate and collaborate. His professional and personal life is dedicated to encouraging exactly that.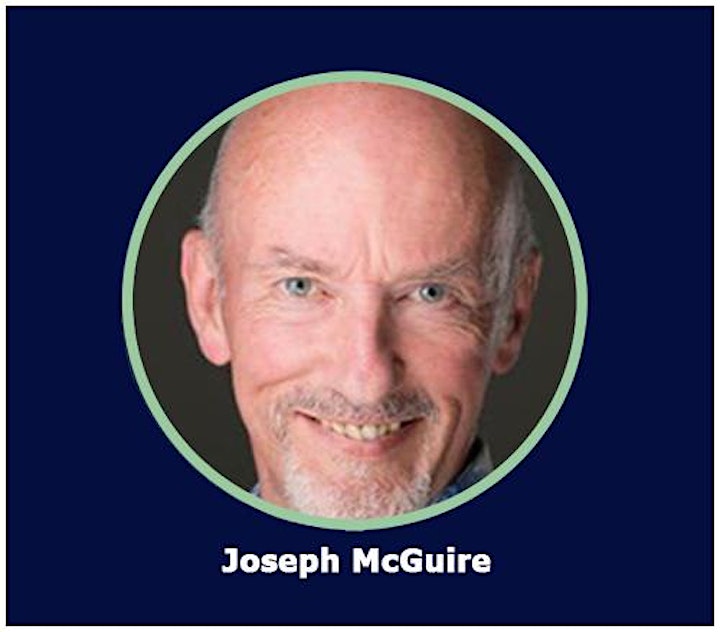 Joseph McGuire has worked for almost 30 years as a complementary therapist. Trained initially in Shiatsu and Mien Shiang (the ancient Chinese tradition of Face Reading) in London from 1981-85. Taught those subjects in Hamburg and other German cities from 1985-88. Trained as a Cranio-Sacral Therapist after returning to Ireland, and later as a Homoeopath. Since 2016 Joseph has been using Face Reading in business, mainly in interviews, negotiations and team training for enhanced communication skills.
Joseph also provides individual and group personal transformation sessions and seminars. Last year he self-published his book 'Face Facts: The Art of Reading Your Clients and Prospects for Sales, Negotiation and Recruitment'.