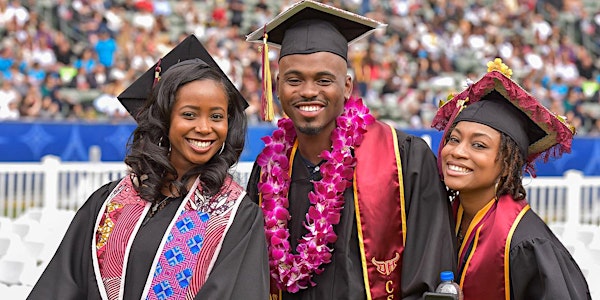 Lend a Toro Hand at Super Saturday
By CSUDH Office of Alumni Relations
Date and time
Saturday, October 27, 2018 · 8:30am - 2pm PDT
Location
CSUDH 1000 East Victoria Street Carson, CA 90747
Description
California State University, Dominguez Hills presents:
Super Saturday - African American College and Career Summit
Date: Saturday, October 27, 2018
Time: 8:30 a.m. to 2:00 p.m.
Alumni Orientation 8:00 a.m - 8:30 a.m
Alumni Tour of the Rose Black Resrouce Center (Optional) 1:00 p.m-2:00 p.m
The CSUDH African-American Initiative serves to increase college access, enrollment and preparedness for African-American students.
Join fellow Toros lend a hand to prospective students as they learn about the African American college experience from current college students and alumni!
About the organizer
Felicia V. Hernandez
Director of Alumni Relations
California State University, Dominguez Hills
1000 E. Victoria Street WH 490
Carson, CA 90747
(310) 243-2237
alumnirelations@csudh.edu 
www.csudh.edu/alumni