Description
In this full-day workshop, you will close the gap between where you are today and where you want to be.
No matter how accomplished or happy you are, there are always areas of our life that could use some improvement.
Knowing which changes you want to make is easy, but following through on them is hard.
Do you feel energetic and full of vitality? If so, congratulations! How about your personal finance? Are you on track to achieve financial freedom, or are you living paycheck to paycheck? Does your career feel like a job – something you go to every day to earn income, or is it your passion and mission in life that make you jump out of bed in the morning because you cannot wait to get to work? You just happen to get paid for it.
Knowing which life changes you want to make is easy, but following through on them is hard.
This workshop will get you on your success track.
The workshop fee includes a full Kolbe A Strengths Index personalised for you. Watch a short video about Kolbe here.
This instrument designed by Kathy Kolbe quantifies your natural talents.
IQ tests tell you what you can do. Personality tests tell you what you want to do... the Kolbe A™ Index measures what you WILL or WON'T do. This quick and easy 36-question instrument gives you a greater understanding of your own natural instincts and allows you to begin the process of maximizing your potential.

Throughout the workshop, you will map your life change based on your instinctive strengths, so that you stay in flow throughout all phases of your life.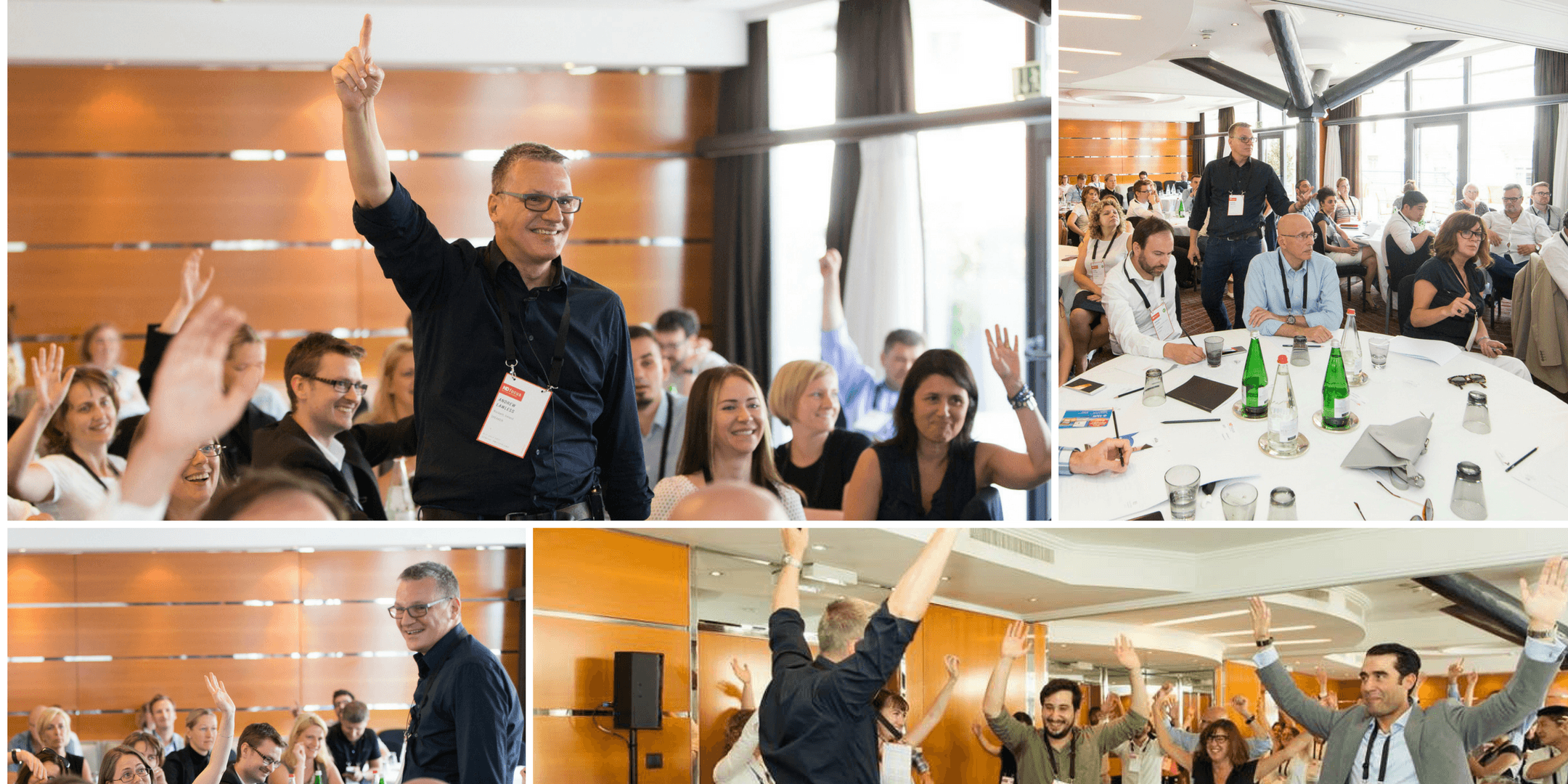 What you will learn
Realise that your mind plays ingenious tricks on you – and you need to outsmart it.
Science confirms that the brain actively fights back when you want to make a life change. It sabotages you when you diet, when want to give up smoking or drinking, go to the gym, or start your own business. You name it.
Luckily, you can outsmart your brain in five steps:
Be clear on why you want to achieve your goals

Define what you want to achieve in measurable terms

Break old behavioural patterns to deal with satisfying short-term needs

Link your resolution to something higher than yourself

Introduce small changes that make a difference
Use your hands to stay reminded. Hands are always visible, and you can use them to rewire your brain for success.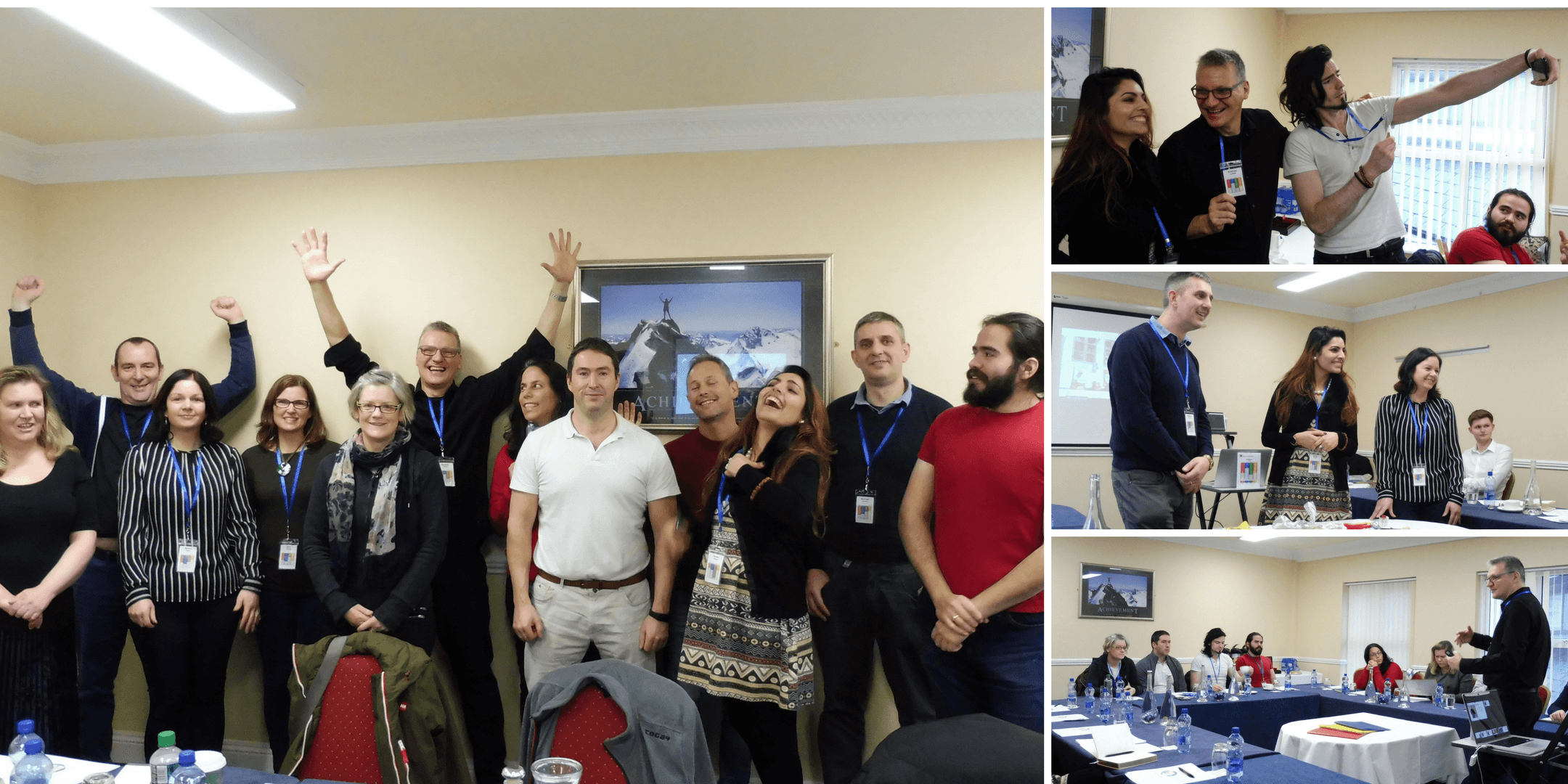 Here is how it works
Thumb (up): You will reflect on how you feel. What's giving you pain? What things and issues in your life do you want to go away and why? Remember, while money can buy stuff, there is someone else out there who is happy with less than you have. Wanting more money is not a strong motivator unless you are clear about what you want to gain from it. It's not the money you want, but the lifestyle you think it will give you. Likewise, someone who is heavier than you feels fulfilled in a relationship. It's not the weight that you want to lose. Instead, you might want a trimmer body to look more attractive or a lighter body to make it up the stairs.

You will uncover your WHY

Pointer finger: We will help you will point to a new direction away from the problems.

You will learn how to define your results in measurable terms.

Middle finger (yes, THAT one): Disrupt. Where ever you are in life right now is a summary of actions that you have taken. Not going to the gym or not profiting from compound interest through investment are also actions.

You will learn how to break your current daily routines and replace them with new action.

Ring finger: Put a ring on it. Make your life change about something bigger than yourself, such as the well-being of your family, your kids' future, your ability to give back to your community, your faith, or anything else that has higher meaning to you.

Learn to make your life change last.


Small finger: Make a small change, right now, that moves you forward. The repetitiveness of small changes is transformative. You will make better decisions over time. It's like a muscle. The more often you exercise judgment, the better it becomes.

Learn how to make better life decisions all the time.

Remember that you are not your past until you die. You can move your life in a different direction in an instant. If you have ever made a decision that changed your life completely, for better or worse, you know what I am talking about. When was the last time you made such a decision? You can make it at any time.
Make your life decisions at this workshop and register now to reserve your seat.
Here is what a previous workshop participant wrote:
"
I recently attended an event run by Andrew Lawless, Be your Best 2018. After toying with the idea of attending the event and leaving it until the last few days to book my place I finally decided to head along. I was interested in the Kolbe test how this would work with me. I took the Kolbe before the day and was already for the day. I went to the event with a burning desire for a business opportunity that I have been working on over the last few months but it came to a point where I really wanted to follow my heart but just was not sure if I could or should, as we all know it's easy to stand still and hold on to what we have got.
I was fortunate to get straight into the event as Andrew came to me first and straight away he had me believing in myself. He made me feel very comfortable and listened to what I had to say and how I felt, after going around the room, everyone seemed to have a similar mindset and I was not the only one with the world on my shoulders! Andrew went through the day probing and pulling information out of people and carried out some interesting practical situations which were amazing, Andrew could foresee situations before it happened with the help of the Kolbe test. This was so interesting!
I am trying to keep this short but the day with Andrew really has changed my life and I really want to encourage people if they require help or guidance in their life to get to an event run by Andrew. My day totally changed on an exercise where we closed our eyes and see our lives in 5, 10, 20 years I did this exercise with the two businesses I was currently involved with, one I have built up over 15 years to reasonable success or my second business which I have found such a tremendous passion for, being at a 40+ age with family it's not always that simple to change, as I thought! After the exercise of closing my eyes and thinking of the future one road ended in my death in 20 years and the other ended with me going to my daughter's wedding! I was shocked, upset of the outcome, yet it was clear! Yes we can all see the difference but how many of us change?
I had been mulling over this decision for 6 months, with the exercises given to me by Andrew at the end of the day I had made my decision! As I left the event and after talking to other attendees, I spoke with my wife and made the step to my new life! Life has been amazing, 3 weeks of not worrying and actually doing what has become a pure amazing life! Reading over this I still do not feel I have done Andrew justice, I attended one of Andrew's sit down meetings last night to personally thank him and to learn more from this amazing man! Thanks, I am the best of me!