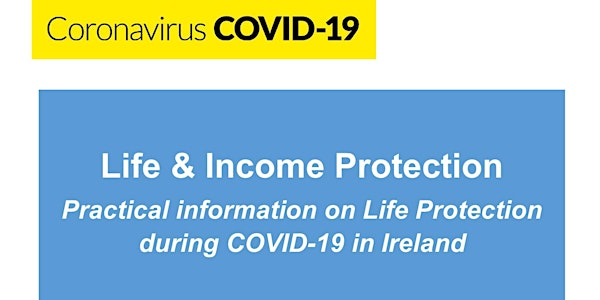 Life & Income Protection during COVID-19
Practical information on Life Insurance and Protection products in the current situation of COVID-19 pandemic in Ireland.
About this event
Seminar on Life Protection during COVID-19 on Thursday, 7th May, 2020 at 4pm via Zoom online conferencing.
Zoom is very straightforward to use. Once you register here, we will email you a link to join the seminar (watch your junk mail just in case). You click on the link, download Zoom app and watch the live seminar from the comfort of your home on your phone or laptop. You can join to ask questions and provide feedback during the seminar.
The seminar presenter is Eamon Lynch, CEO of CUinsured Limited. Eamon has decades of experience in public sector financial advice.
Seminar Agenda:
Will my life cover pay out if I die from COVID-19?
What happens if I get COVID-19 and get seriously ill?
Can I take out additional life cover now?
Can I take out a policy for my children?