Join Claire Killilea from Brí Wellbeing a Light Guide & Coach, Light Language, Channel, NLP, Hypnosis & Meditation facilitator
About this event
Do you feel stuck or unsure of your purpose?
Do you feel unable to harness your fullest potential?
Do you feel that you have more to give and are unsure how to give it?
This course will activate all parts of you and bring you into alignment with the self and with your soul purpose. This is a journey of awakening and empowerment by activating the Light Body... harnessing your deepest potential and your unlimited self.
Allowing to feel motivated, unstoppable, powerful and aligned to your purpose. Acknowledging the mastery that lies within by activating and enlivening the parts of you that have been lying dormant.
What you will receive:
Day 1: June 21st 7 - 8pm 1ST
Activating Light Language Transmission - awakening & aligning the dormant parts of you
Light Body Activation - learn theory and an understanding of what the Light body is
Light Body Activation Processes - practices to raise to low energy to a higher vibration
Day 2: June 22nd 7 - 8pm 1ST
Channeled Self Reflection - connect to your own intuitive guidance
Grounding your Light into every day - learn practices that take you from aloof to anchored
Aligning your purpose with your Light - empowering you to live your life's mission
***MASTERCLASS RECORDING AVAILABLE IF REGISTERED***
Brí Wellbeing contact details: Claire Killilea
Email me at: briwellbeing@gmail.com
or follow me on Instagram or Facebook:
https://www.instagram.com/briwellbeing
https://www.facebook.com/briwellbeing
Please contact me if you have any questions or wonderings,
So much love Claire xx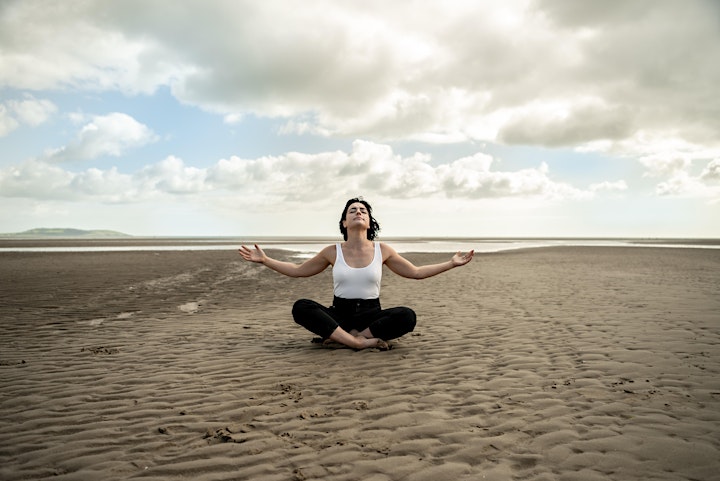 Claire Killilea is a Light Coach and Guide whose mission is to guide people to activate the light within. She empowers people as they awaken and expand by to connect their inner healer by grounding the soul into the physical body and advocating everyday spirituality.
Working intuitively with people, pioneering the modality "Light Healing" by blending coaching, light language healing, channeling, reiki, NLP, hypnosis, and meditation to tune into what someone needs in that moment and working from a space connected to the soul and light.
Through Brí Wellbeing (meaning strength, energy, and vitality in Irish) her online business, she takes people on a soul journey of merging modalities allowing her to instinctively work with energy. She acts as a guide for people to receive their own powerful healing and medicine.
Creating unity through community, she co creates a safe sacred space for those who are opening to the light through ceremonial circles. Empowering women through the realization of the power they hold within allowing them rise by accessing their infinite potential.
Claire is passionate, soulful, free, wild, expansive, fearless, and empathic to all while being anchored and practical. She is a heart centered leader, with unwavering belief and faith, a people supporter and authentic expression on light on this earth who speaks a language that people can relate to.