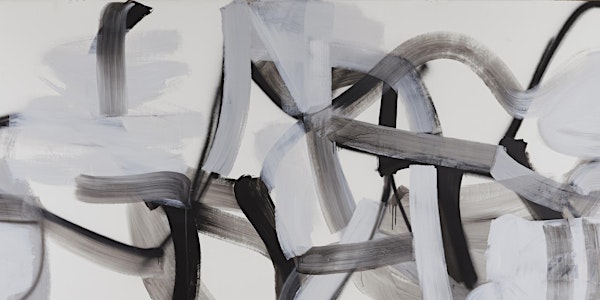 Liliane Tomasko - Exhibition Opening Artist's Talk
Join artist Liliane Tomasko for the opening of S P E L L O F T H E W O O D
When and where
Location
Highlanes Gallery 36 Saint Laurence Street A92 F7PH Drogheda Ireland
About this event
For this solo exhibition, Liliane Tomasko presents two new large, frieze-like wall paintings, S P E L L and W O O D, made specifically for the unique space of Highlanes, together with a series of new smaller oil-based works on paper, and two large works on linen from 2016 and 2018.
The title of the exhibition is borrowed from the painting Spell of the Wood by 20th century Irish artist Nano Reid (1900 – 1981), who was born in Drogheda, and had a deep connection to the magic and mystery of the ancient Boyne Valley, where the megalithic passage tombs of Newgrange, Knowth and Dowth are located. Reid's painting, which will be included in the exhibition, depicts a sleeping figure in the landscape, and is the heartbeat which weaves together Tomasko's own ideas regarding the subconscious and dreams with the mystery of the surrounding prehistoric landscapes and its megalithic structures.
Tomasko speaks with urgency about the importance of engaging with our dreams, those arcane spells that we all fall under, at the centre of self:
The subconscious, what is it? Where does it reside? Is it inside of us? What shape can we imagine it to have? For sure it must be found somewhere below a surface, this surface, the one that makes up our visible, tangible reality, with all the things in it that we apprehend, that we feel and touch. Yet we know that there is something other, a dark matter which shapes our lives and our actions, our interactions with the world in which we live. Every night we are given the opportunity to submerge and connect with that which we know to be there, but eludes our need to define and name, to take possession of it, to bring it to the communal realm which we all share. The subconscious is, to say the least, a shifty beast, and it does not want to be reasoned with, or conquered, but wants us to acknowledge its existence, and to listen to its song, to engage with it and give it a voice.
With all the fires that are raging in the world, do we not urgently need to address the question of self, of who and what we are?
Liliane Tomasko's abstract paintings employ a distinctive, bold lyricism, with an equally unabashed sense of colour. The artist often begins with a study of the personal effects of everyday domesticity such as bedding or clothing to create work that suggests a gateway into the realms of sleep and dreaming; delving into the gulf between what we understand as the 'conscious' and 'subconscious.' Recent paintings display an increasing vitality and assertiveness, articulating an abstraction that is rooted in the physical realm but attempting a departure from it. Intense colour, subtle tone, shadows and painterly gesture are woven together in such a way that space comes in and out of focus, suspending one's perception of them and thus emulating the clarity, or lack thereof, of dreams and memories.
Liliane Tomasko was born in Zurich, Switzerland, and lives and works in New York and Mooseurach, Germany.
She is represented in Ireland by Kerlin Gallery, Dublin.
Thank you for booking. If you are unable to attend the event on the day, please let us know via email: info@highlanes.ie or phone: 041-9803311, during Tuesday to Saturday, 10:30 to 5pm.
Liliane Tomasko S P E L L, 2022 (detail), Acrylic and acrylic spray on unstretched linen, 217.8 x 732.2cm, © Liliane Tomasko. Photo, courtesy of the artist.