Description
Paddy Cosgrave, the co-founder of Web Summit, will open the Limerick Civic Trust's third Annual Lecture Series on Thursday 11 October at St Munchin's Church, King's Island, Limerick.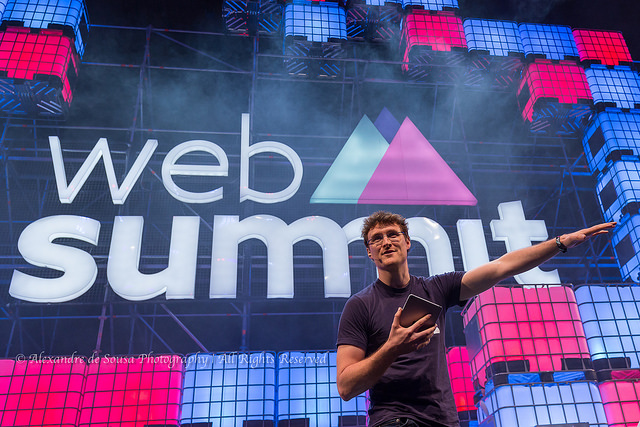 Organised in conjunction with UL's Kemmy Business School and the support of LIT and Limerick Council, the five-part series of public lectures will examine a wide variety of topical issues like the impact of Brexit, immigration, military interventions, Irish water, urban planning, Russia and lots more.
All speakers are known for their ability to invigorate a good debate and discussion and are expected to share their thoughts, insights and views on subjects relating to the central theme of 'Peripherality and Centrality - The Centre Cannot Hold!'.
The lectures will run on Thursday evenings from 11 October to 15 November in St. Munchin's Church. Lectures start at 8pm and admission is €10 or concessions €8 per lecture.
Proceeds from the series will be used by the Limerick Civic Trust for the restoration of St. Munchin's Church into a military museum.
About the speaker:
Web Summit is a global technology conference hosted annually in Lisbon. In 2018, more than 70,000 attendees from over 170 countries will fly to Lisbon for Web Summit, including over 20,000 companies, 7,000 CEOs and 2,600 international journalists. Speakers include the founders and CEOs of the world's largest tech companies as well as political leaders and major sports, fashion and music personalities.
In less than 8 years the Web Summit has grown from a small team of 3 people to a company of over 200 people with operations in Dublin, Lisbon, Hong Kong, Toronto and making hires in London, Amsterdam, Berlin, Shanghai, Singapore, Beijing, New York & San Francisco.
Paddy graduated from Trinity College Dublin in 2006 with a BA, MA in Political Science and Economics. He worked in a number of start-ups before setting up Web Summit in 2009 with his co-founders.