Event Information
Location
15km radius of Dingle
Dingle
15km radius of Dingle
Dingle
Ireland
Lisa O'Neill, Brighde Chambeul, Stephanie Keane & Cormac Begley at Féile na Bealtaine
About this event
Beauty presents
Lisa O'Neill, Brighde Chambeul, Stephanie Keane & Cormac Begley
This concert will be held in a secret location in West Kerry on Saturday 30th of April at 2pm as part of Féile na Bealtaine. Limited spaces available. This concert will be held in a radius of 15km of Dingle and on the day of the concert, ticket holders will be notified of the concert's secret location.
Féile na Bealtaine asked Cormac to organise a number of concerts with some of his favourite artists. Over the years he has worked individually with each of these artists and this concert will the first time they will all perform together.
Stephanie Keane
Stephanie Keane is a professional Sean Nós dancer and choreographer living in East Clare. She has been immersed in Irish traditional dance for over 30 years, competing in World Championships in Irish Step dancing from a young age and after moving to East Clare 15 years ago, she fell in love with the Sean Nós style of Irish dancing. Through her training as a step dancer, her love for Irish Traditional Music and her passion for Sean Nós, she has developed a unique style of percussive Irish dance. She collaborated with Cormac and Breanndán Begley for Slí na mBeaglaoich TV series on TG4. She performed with Cormac Begley on the Other Voices Courage concert series and on the RTE documentary entitled 'Steps of Freedom'. Stephanie Keane's performance style combines the best elements of Sean Nos Dancing with her spark of fiery individuality built on a keen sense of tradition.
Brìghde Chaimbeul
Winner of the 2019 BBC Radio 2 Horizon Award, and 2016 BBC Radio 2 Young Folk award Scotland's Brìghde Chaimbeul is making her mark on the global stage. A native Gaelic speaker, her style is rooted in her native language and culture, but draws inspiration from a variety of global piping traditions such as from Cape Breton, Eastern Europe and Ireland. Brìghde has devised a completely new way of arranging for pipe music that emphasises the rich textural drones of the small pipes; the constancy of sound that creates a trance-like quality in the tunes.
Lisa O' Neill
"At a time when sameness threatens to drain the world of charm and surprise, Lisa O'Neill stands tall for difference, as an outlier with a mission to frame the world as she sees it and to perform it accordingly. Her voice is her own. No small achievement." This quote from the Irish Times captures what many express in relation to Cavan born singer-songwriter Lisa O'Neill. O'Neill won Best Original Folk Track with "Rock the Machine" (from her album Heard a Long Gone Song) at the 2019 RTE Radio 1 Folk Awards, and was nominated for Folk Singer of the Year, Best Traditional Track, Best Original Track and Best Album at the BBC Radio 2 Folk Awards in the same year.
Cormac Begley
Cormac is concertina player from west Kerry. His debut solo album received critical acclaim accumulating nine 5-star reviews. The music on his debut album and his latest solo album, entitled "B" are central to the award winning show Mám (directed by Micheal Keegan Dolan) and to Pat Collin's film, 'The Dance'. He plays in a number of projects with musicians Liam O Connor, Caoimhín O Raghallaigh, Martin Hayes and Liam Ó Maonlaí, Rushad Eggleston (cello), Lisa O Neill and Ye Vagabonds. He is the founder of Airt, a residential school in West-Kerry, and the award winning Tunes in the Church live concert series in Galway, and more recently, a new outdoor concert series from his campervan, the 'Beauty'.
Concert goers are asked to 'BRING YOUR OWN CHAIRS' (BYOC)
If you would like to sign up to be the first to hear about concerts held in your locality please fill out the short contact form on www.cormacbegley.com/beauty
Music streaming: https://cormacbegley.bandcamp.com/
Facebook: https://www.facebook.com/cormacbegley/
Instagram: https://www.instagram.com/cormac_begley_/
Twitter: https://twitter.com/cormacbegley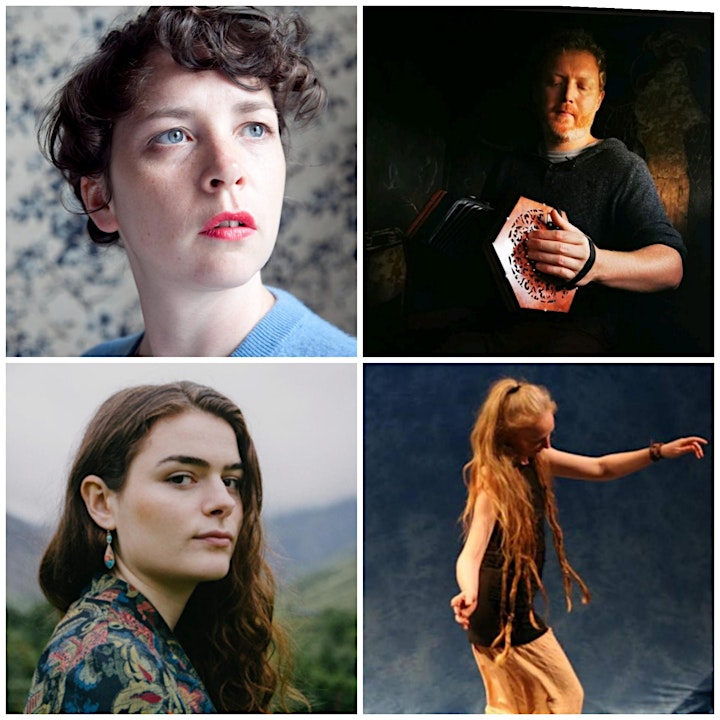 Date and time
Location
15km radius of Dingle
Dingle
15km radius of Dingle
Dingle
Ireland