Description
---
Literacy Association of Ireland Annual Conference 2018
The Literacy Association of Ireland will hold its 42nd Annual Conference this November in Marino Institute of Education.
The conference dates are Friday 9th and Saturday the 10th of November. This year's theme is 'Literacy Without Borders'.
---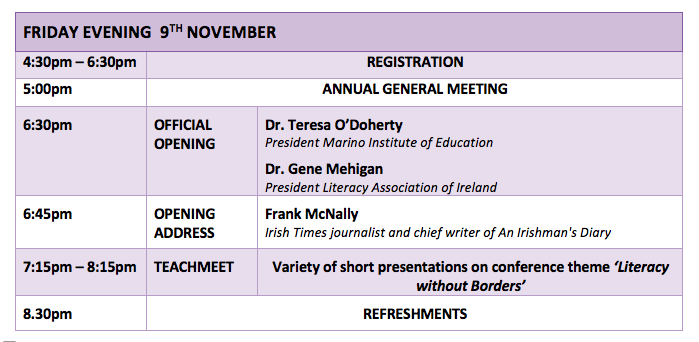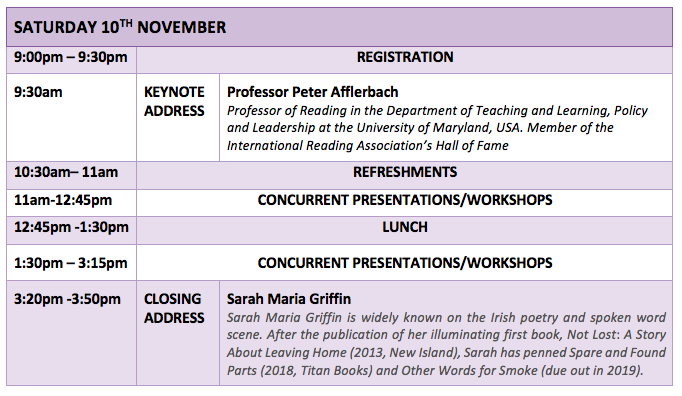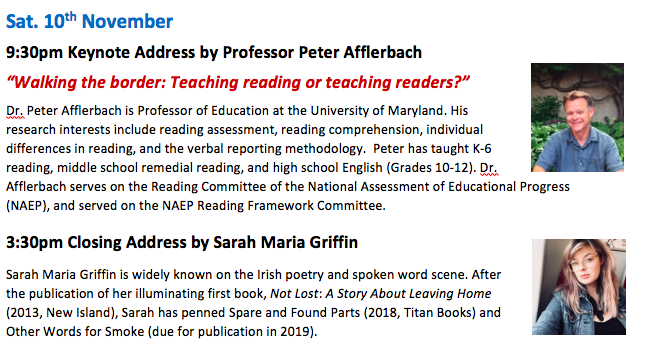 ---
Some of the other topics being discussed during concurrent sessions include:

The Power of Poetry in Education

Literacy Instruction in Secondary Schools

Spreagadh na Léitheoireachta

Phonemic Awareness: Interventions in Infant Classrooms

Parental Involvement and Pupils' Literacy Development

Developing Language Awareness in Primary Schools

Building Literacy through Collective Experiences with Art

Effective Oral Language Development in Infant Classrooms

Poetry and the Primary Language Curriculum

Reading and Deaf/Hard of Hearing Children in Mainstream Schools

Building a Solid Foundation in Irish.
Queries by e-mail to LiteracyIreland@gmail.com