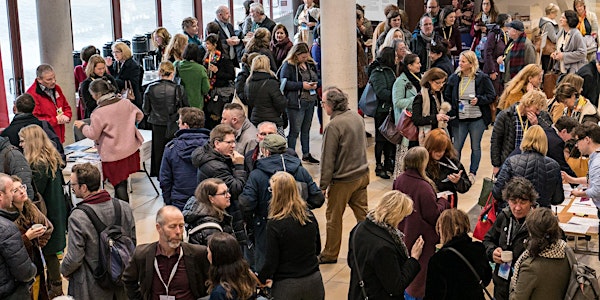 Live and Digital: Festival Making in the face of COVID '19 - Session #2
About this event
Designed for small to medium scale festivals in receipt of the Arts Council Festival Investment Scheme funding, these online discussion forums will provide an opportunity to share information and to discuss the merits, challenges, opportunities and restrictions facing festivals as they plan programmes for reconfigured public spaces and explore online sharing of the arts. What creative solutions are there for festivals in reimagining how to engage the public with the arts?
Chaired by Ruth McGowan; Festival Director of the Dublin Fringe Festival.
Moderated by Dr. David Teevan; Festivals Advisor to the Arts Council.
In order to ensure that every attendee gets an opportunity to contribute to each session, places will be limited to 25 participants.
Places are allocated on a first come first serve basis and are also limited to one festival representative per meeting.
Please only register for one of the two sessions as the formats for both will be similar.
A Zoom link will be forwarded on to each attendee prior to their selected session.
In the event of the session being fully booked, please email adrian.colwell@artscouncil.ie to be added to a waiting list. If you have specific questions you would like to raise during the session, please email them to adrian.colwell@artscouncil.ie.