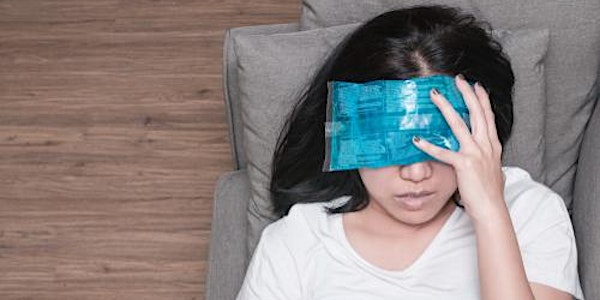 Living Well with Migraine
By The Migraine Association of Ireland
Date and time
Thu, 30 May 2019 19:00 - 21:00 IST
Location
Hodson Bay Hotel Athlone Road N37 XR82 Athlone Ireland
Description
The Migraine Association is delighted to present this seminar to help people with migraine to better manage their migraines, to recognise their triggers and in time reduce their migraine attacks. This seminar offers an unique opportunity to access specialist knowledge in the area of migraine and headache, knowledge that is often limited or unavailable outside the major urban centres in Ireland.
Dr. Sabina Brennan, author of the No 1 best-seller, "100 Days to a Younger Brain", will offer a unique and engaging insight into approaches to maintaining brain health and preventing migraine attacks. Dr. Brennan is a psychologist, neuroscientist, author, filmmaker and award-winning science communicator. As somebody who suffers from migraine she understands the challenges of living with a disabling health condition and juggling career and family commitments. Stress is a major trigger for migraine and Dr. Brennan will also talk about managing stress and "communicating the reality of your condition" to employers, colleagues, family and friends.
Occupational Health Nurse, Vivienne Mulligan will also present a comprehensive session on understanding the physiology of migraine, why attacks occur and how you can avoid and/or reduce the number of attacks you experience. She will also discuss the right approach to managing migraine in the workplace and how with the right approach from employers in partnership with employees can yield positive results. Vivienne will also outline the legal obligations of employers in relation to supporting employees with migraine.
Vivienne has been working in occupational health for 14 years and she herself suffers from migraine. She has a specialist interest in supoorting employees with long term conditions to help them remain at work and she champions and promotes health and well-being in the workplace and improved understanding and supports for employees with disabilities.
The Migraine Association will also be there on the night to offer advice and information to attendees.
About the organiser
The Migraine Association offers advice and support to migraine sufferers in Ireland and through its campaigning and advocacy works seeks to improve people's understanding of the condition. We provide FREE seminars and self management courses to Migraine sufferers. In order to improve conditions in the workplace we also train employers, institutions and government agencies to improve their understanding and treatment of migraine sufferers. We also provide specialist training to GP's and other health professionals.