Description
Arthritis Ireland is hosting an information evening on living with rheumatoid arthritis on Tuesday 10 October in the Rochestown Park Hotel, Douglas, Cork.
An information talk will be delivered by Dr Catherine Molloy, consultant rheumatologist, Bon Secours Hospital and Cork University Hospital. A questions and answers session will follow Dr Molloy's talk.
Dr Catherine Molloy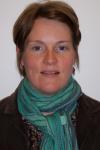 Dr Catherine Molloy is a graduate of UCC and completed her general professional training in Cork. She completed her MD thesis in the molecular genetics of rheumatoid arthritis in UCC. Speciality training in Manchester and completion of an MSc in clinical rheumatology was followed by a clinical fellowship in Toronto, Canada. She worked as consultant rheumatologist and acute physician (Medical Assessment Unit) in Plymouth NHS Trust, UK and then Cork University Hospital. She was appointed consultant rheumatologist at the Bon Secours in 2014.
About rheumatoid arthritis
Rheumatoid arthritis (RA) is a common type of inflammatory arthritis, affecting some 40,000 people in Ireland. Although you are more likely to develop rheumatoid arthritis in your middle years – between 30 and 50 – children, young adults and older people can also get it.
Rheumatoid arthritis is a condition that makes the joints in your body become inflamed. In most diseases, inflammation serves a purpose – it helps healing and, when healing is done, the inflammation goes away. In RA the opposite occurs. The RA inflammation causes damage – it can go on for a long time, or come and go. When it is active – known as a flare-up – you may feel unwell.
The body's natural defences (the immune system) are part of the problem in rheumatoid arthritis. It somehow puts itself into reverse and attacks certain parts of the body instead of protecting it. This auto-immune reaction occurs mainly in the joints, but in a flare-up other organs can be affected. It is not known what causes the immune system to react in this way.
Supported by MSD Ireland