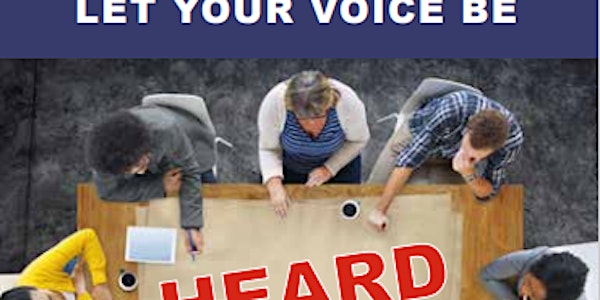 Local Authority Structures and Finance & How to Get Your Voice Heard
The who's who & what's what of our Local Authority & the how to get your voice heard guide.
About this event
You can select to attend specific session/s but we would encourage people to join all three for a better understanding of how local government works.
Please Note: Any ticket date will allow you to book for all or specific sessions.
In the three sessions of this training programme you will find out about:
The different sections in the local authority and what types of work they cover
Who the stakeholders are & how decisions are made
The different ways that you can get your voice heard
Where the budget comes from and how it's spent
Each session will be delivered live via Zoom call, allowing for questions & discussion
The details content for each session is included below:
Session 1 (8th April ): Local Authority Structures: Structure of the Local Authority and Committees
The Structure and the role of each element of that structure
Policy areas covered by the Local Authority.
The Stakeholders and their role
How the PPNs can support Local Government to shape policy for communities
Session 2 (15th April): Effective Submissions
Brief introduction to Social Analysis
Effective Submissions – planning
Networking and working collaboratively
Data Sources
Session 3 (22nd April): Local Government Budgets: The Budget Cycle
The National Budget
The Local Authority Budget
The Budgetary Process
Participatory Budgeting
Social Justice Ireland will deliver this training.
This Training is working towards the achievement of SDG Goal 17: Partnerships for the Goals.