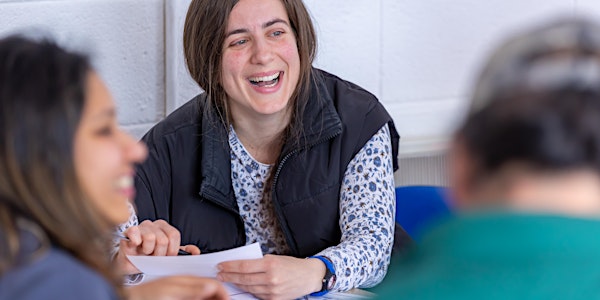 LOETB Information Evening with Presentation by Dr Tony Humphreys,
Centre Information Evening with Presentation by Dr Tony Humphreys
When and where
Location
Portarlington Further Education and Training Centre Bracklone Street na R32 NW63 Portarlington Ireland
About this event
6:00 to 8:30: Discover the educational and training opportunities that are available from September 2022 to May 2023, accreditied by the QQI from Level 4 to Level 6. The Accounting Technicians Diploma programme, a full-time programme. The courses are free. You can study on both a part-time and full-time programmes, day and evening provision. Study in your own time and at your own pace. Find informaiton the learner supports that are applicable to your individual needs. Check out the learner assistance funds available for the new academic year ahead. Speak with our Community Education Adult Educator about the Autumn Horticulture and Sewing Classes.
6:30 to 7:30: Presentation by Dr Tony Humphreys "The Answer lies in the Story" - Suffering is a path, not a pathology. It is a pathway into hidden hurts that are crying out for resolution. Indeed, the continuation of human suffering is that people are not provided with the oppportunities to tell their story. Often the response is to label, medicate and hospitalize, which only add to the suffering already present. Human suffering is generational, not genetic. Telling the story is a vital process to healing hidden hurts.
Check out our Lifelong Learning Department with part time evening programmes in Business Level 8, Public Management Level 8, Diploma in Law Specific Purpose level 7, Diploma in Communications Level 7 and the Higher Diploma in Relationship Mentoring Level 8.