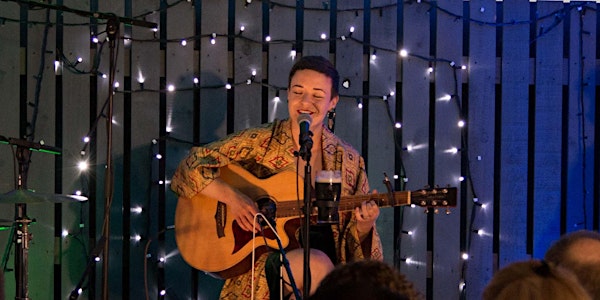 Log na Fola Sessions - Episode III - Emma Langford
Location
Thurles
O'Gorman's (The Monks) Pub
Thurles
Ireland
Log na Fola Sessions, episode III is here with headline special guest, Emma Langford, Karl Nesbitt & Conor O'Sulivan and Eoin Ryan Anthony!
About this event
Emma Langford was awarded the RTÉ Radio 1 Folk Award for Best Emerging Artist in 2018. She received the coveted Music Network RESONATE residency, and Arts Council Agility Award in '21 to support an ongoing musical exploration of women in Irish history. The Limerick artist has written and independently released two highly acclaimed albums, Quiet Giant (2017) & Sowing Acorns (2020), laying the groundwork for a bright, busy future. As part of an international tour, Langford made her US debut at the world's largest celebration of Irish music, Milwaukee Irish Fest in 2019 - this summer she returns to the Irish Fest stage again.
Storytelling sits at the heart of everything Emma Langford does; interweaving her live performances, and shining through her recorded works. Hers is an inimitable, dreamy voice in the new wave of Irish folk.
Never one to shy from a challenge, she made the ultimately rewarding choice to release her latest album at the height of a pandemic – Sowing Acorns landed in September 2020, receiving huge international praise. The artist climbed the charts across iTunes and Irish radio with her epic folk ballad Birdsong; collaborated with the RTÉ Concert Orchestra; was selected to perform at the prestigious Ireland Music Week international showcase; and joined the hugely successful Irish Women In Harmony. She was also featured in the leading role of Aedan Cara on musical theatre concept album, 'Colours' alongside the High Kings' Brian Dunphy.
2022 sees Emma back on the road internationally with her second album Sowing Acorns, returning to the USA, and continuing her Arts Council-supported research around Irish women in myth and history.
————————————————————
Karl Nesbitt is a multi instrumentalist, composer and educator of traditional music based in Cork. From the musically renowned Nesbitt Family of Tipperary, Karl primarily plays flute, bodhrán and bouzouki and is noted for both his solo and accompaniment performances through the years. Karl will be performing tunes from his new LP 'One' and much more when he is joined by guitar player and vocalist Conor O'Sullivan on the night
————————————————————-
Eoin Ryan Anthony is a renowned singer/songwriter and leader of local band, Seskin Lane who are influenced by rock n'roll, gospel, blues, traditional and classical music. Eoin will open the night with an acoustic solo performance