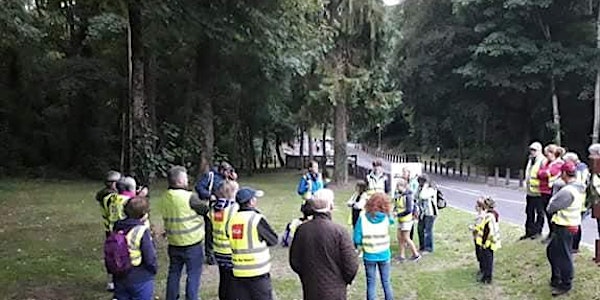 Looking for Daubentons bats
A walk to look for Daubentons and more
When and where
Location
University of Limerick Rowing Club University of Limerick Limerick Ireland
About this event
This bat walk and talk is hosted by Limerick Bat Group and will be led by Albert Nolan.
We will meet by the rowing club at 8.15pm and have a chat there. Once we have shown everyone how to use the bat detectors we will head down the walkways by the river and go searching for Daubentons bats (and more of course).
Daubentons are special bats and they forage over water. It really is a sight to see them swooping over the water, catching insects with their little feet. During our last walk in this area we came accross a bat roost so we will see if it's still there and enjoy watching the bats emerging hopefully. We will also bring some new equipment so not only will you be able to hear the bats but you will be able to see their calls also.
We will have limited numbers of detectors for this walk so booking is a must. One detector per group so please just book one ticket for your group. For your own enjoyment and for health and safety purposes, please limit group numbers to 4 max. All minors must be accompanied by an adult.
Book one ticket per up to 4 people please.
This event is hosted by Limerick Bat Group. It is free and a part of Biodiversity Week 2022. It is sponsored by IEN and in association with Bat Conservation Ireland.
Please ensure you bring torches, wear appropriate clothing and keep an eye on the event page in case any event changes need to occur. You can email us at limerickbatgroup@gmail.com with any queries.