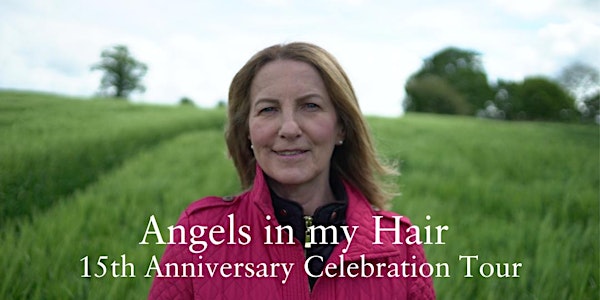 Lorna Byrne in Conversation
Celebrating15 years since the publication of her worldwide phenomenon Angels in my Hair
By Lorna Byrne Children's Foundation
Date and time
Starts on Sat, 1 Apr 2023 14:00 BST
Location
Royal Marine Hotel Dun Laoghaire Dublin Ireland
About this event
To celebrate an amazing 15 years since the publication of her worldwide phenomenon Angels in my Hair, join Lorna Byrne for a much-anticipated UK and Ireland Celebration Tour.
To mark this magnificent milestone, Angels in my Hair has been republished with a wonderful new chapter where Lorna reflects on the unimaginable ways this number one international bestseller has changed countless peoples' lives around the world and how its timeless wisdom is even more relevant today.
At these beautiful evening events Lorna will be answering in depth one of the most popular questions from her readers worldwide. How can I grow to be more spiritual? and will provide knowledge on the steps we must take to make this a reality. Lorna will also go through the steps of a powerful exercise to awaken us to the connection of our body and soul.
The events will also include a Q&A session from the audience and an individual blessing for all who wish.
Join Lorna in celebrating this lifechanging publication and enjoy a stimulating and poignant evening with one of the world's most spiritually influential living people.
**Please note this is a special fundraising event in aid of the Lorna Byrne Children's Foundation. **
About the organiser
The Lorna Byrne Children's Foundation believes all children, no matter what their background deserve to have a happy, safe childhood and a bright future.  We fund amazing initiatives and projects in Ireland and across the globe, run by charities and grassroots organisations that support children in extremely vulnerable and marginalised situations.
These initiatives are changing the lives of children around the world for the better.  Children who right now are suffering due to war, devastation, poverty or illness.
For more information on the Lorna Byrne Children's Foundation see www.foundation.lornabyrne.com