Lough Gur Junior Cycle Bike Week Event
About this event
The joy and love of cycling is most often ignited at a very young age. When we ask cyclists to Lough Gur what draws them to cycling, they regularly say it reminds them of their carefree youth and brings back memories of extended time in the great outdoors. It is scientifically proven that core interests are deeply developed during the formative years, ranging in general from the earliest age to 12. As part of Lough Gur's educational and activity programmes we embrace and encourage cycling to Lough Gur wherever possible. For our younger visitors the Ash Point Trail was newly refurbished under the Outdoor Recreation Programme with assistance from Limerick City & County Council this year, to allow junior cyclists to safely cross these paths surrounded by greenery on one side and the expansive lake of Lough Gur on the other.
The Lough Gur Junior Cycle Bike Week Event takes place on Saturday September 18th at 10.30am. Cyclists from 3 to 12 and their parents/guardians are welcome to join us. From push bikes, to tricycles, balance bikes and those who cycle freely are all invited. On the day there will be an option to take part in an outdoor messy play programme with BraySlo where children are invited to get back to nature and dig in under supervision from experts. To sign up for this particular event please go to www.brayslo.ie for full details about this exciting and fun activity and to fill out your booking form for this particular section of the event.
In addition young cyclists are invited after their excursion to enjoy the new Lough Gur Solstice Park Playground, Tricky Tree Trail and Lough Gur Fairy Trail. As part of this Limerick Bike Week event all participants will receive complimentary refreshments to celebrate Limerick Bike Week 2021. Places limited. Booking strictly through Eventbrite. Your safety is our priority.
Ticket price includes all activities and refreshments offered. This event is supported by the Department of Transport and Mobility in Limerick City and County Council as part of National Bike Week.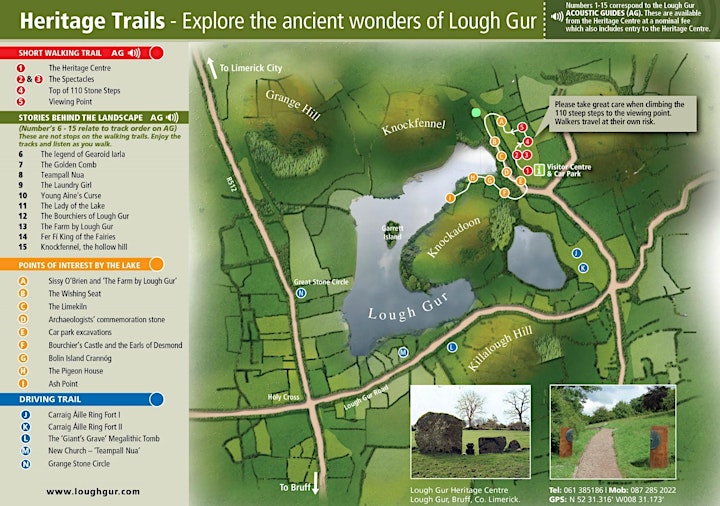 Organiser of Lough Gur Junior Cycle Bike Week Event