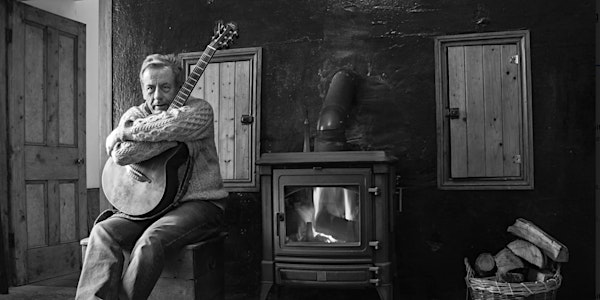 Luka Bloom with Jon O'Connell and Adam Shapiro
Luka Bloom - Engaging, Entertaining and Enlightening - its hard to not be enthused by Luka's positivity.
When and where
Location
An Taibhdhearc - National Irish language theatre 19 Middle Street H91 RX76 Galway Ireland
Refund Policy
Contact the organiser to request a refund.
About this event
In 1969, 14 year old Barry Moore embarked on his first tour playing support with numerous Irish artists in English folk clubs. Over the years he developed his own unique style of playing and in 1976, one of his songs "Wave up to the Shore" was recorded and released. This led to a tour Germany and England as part of the group Inchiquin. Over the years Barry released numerous albums and in 1987, he moved to the United States and began performing using the stage name of "Luka Bloom".
He chose the name "Luka" from the title of Suzanne Vega's song about child abuse and "Bloom" from the main character in James Joyce's novel Ulysses. Initially he lived and performed primarily in Washington D.C., but in winter 1987 he moved to New York City. The following year, he released his first album – later withdrawn – under the name Luka Bloom.
He has released albums Riverside, and The Acoustic Motorbike, which included a cover version of LL Cool J's "I Need Love". The cover song was reviewed by Rolling Stone magazine, noting that "the prospect of a folksy Irish rocker covering a rap ballad may seem strange, but experimenting with different forms is precisely what keeps established traditions vital."
In 1993, Bloom again returned to Ireland to record the album Turf, this time with producer Brian Masterson and sound engineer Paul Ashe-Browne. The album attempted to capture the sound of a live performance, and was recorded in front of an audience that was asked to remain as quiet as possible. In 1998, Bloom released Salty Heaven, an album inspired by his return to Ireland.[2]
Since then Luka has been writing, recording and releasing songs yearly. Bloom's early albums showcased his frenetic strumming style (once described as "stadium rock for the bedroom"), including "Deliri. His live shows are engaging, entertaining and enlightening. A musician who loves to play live shows, its hard to not be enthused by Luka's positivity.
When lockdowns hit in 2020, Luka used the time to reflect and create, rather than going down the road of online shows. He released 3 albums over 3 years, The Lockdown Trilogy.
Live At De Roma
Bittersweet Crimson
Out of The Blue (his first completely instrumental album)
Now in 2022, Luka is excited to get back out to live audiences and play again.