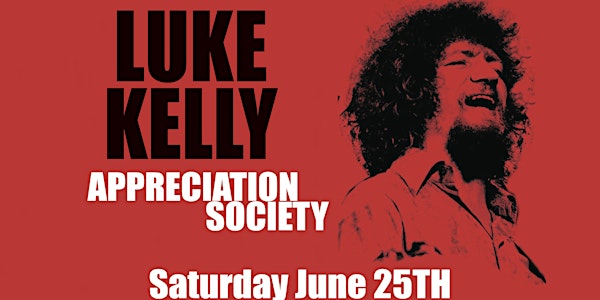 Luke Kelly Appreciation Society June 25th
The music of Luke Kelly lovingly presented in the most unique, intimate of settings at our 150 year old converted primary school building
When and where
Location
Glenisland National School Glenisland Castlebar Ireland
About this event
The Luke Kelly Appreciation Society is the fourth in a series of unique performances held at the Irish Folk Music school in Glenisland, Castlebar, Co Mayo.
Each month our music teachers will present their favourite songs of their favourite recording artists in their own style with a variety of traditional instruments.
After a successful opening gig feature the music of Bob Dylan, Leonard Cohen and John Prine followed and now it's time for the mighty Luke Kelly, for one night only.
There is no alcohol at this event but freshly brewed coffee, tea and goodies will be provided.
Tickets are very limited as we are performing in an actual 150 year old classroom. The school will be open for an hour before the gig and visitors are welcome to have a go at our wide collection of instruments. The signs here say "please DO touch"!