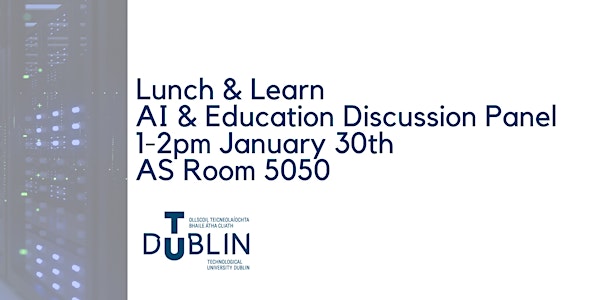 Lunch & Learn: AI and Education
This lunch & learn discussion panel will tackle the subject of AI and education in the era of Chat GPT.
About this event
Join colleagues over lunch for our discussion panel on all things AI and education. We'll be talking about Chat GPT and our approach to assessment, and you will come away with resources to better understand how AI will shape the future of education.
Dr. Roisin Donnelly will chair our expert panel on the day, as we explore what to expect in the future of education from AI with Dr Atif Qureshi, Alex Gibson, and a learning & teaching specialist.
January 30th, Hybrid, 1-2pm, Room 5050 Aungier Street.