Sales Have Ended
Registrations are closed
Ticket sales have ended for this event as the event is fully booked.
Sales Have Ended
Registrations are closed
Ticket sales have ended for this event as the event is fully booked.
A Lunchtime Briefing focused on both the RESS Community Benefit Funds managed by SEAI and on STEAM Education for Primary Schools.
About this event
Energy Cork is delighted to invite you to attend our next Lunchtime Briefing which will hear about RESS Community Benefit Funds managed by SEAI and about STEAM education for primary schools.
The Lunchtime Briefing will take place on Thursday 3th February 2022 from 1pm.
All renewable energy projects built in Ireland with support from the Government's Renewable Electricity Support Scheme (RESS) projects must register a Community Benefit Fund for their local area. These Funds will ensure that communities can support sustainable initiatives and decide themselves as to what worthy local causes need support.The Community Benefit Fund is to be used for the wider economic, environmental, social and cultural well-being of the local community. The funds will be monitored and regulated by SEAI. https://www.seai.ie/community-energy/ress/community-benefit-funds/
The Fund will be aligned to incentivise investment in local renewable energy, energy efficiency measures and climate action initiatives. The community benefit funds under RESS-1 will deliver approximately €4.5million a year to sustainable community initiatives targeted at those living in close proximity to the RESS-1 Projects.
One potential avenue for utilising Community Benefit Funds may be through education and training.
The vison of STEAM Education https://www.steam-ed.ie/ , is to inspire children to love STEAM subjects and to become the future generation of Scientists, Technologists, Engineers, Artists and Mathematicians.
They do this by providing innovative, fun, hands-on educational programmes in these subject areas, which are delivered in primary schools (to 4th / 5th / 6th class) using a co-teaching model i.e. real-life STEAM experts from industry and academia work with the primary school teacher, and with specially designed tools & content to deliver the programme and inspire the kids.
STEAM Education Ltd provide a framework for industry to sponsor their local schools to avail of these programmes. Companies can provide us with their experts to deliver the programmes in the classroom, with the primary teacher. The system allows companies to fulfil their corporate social responsibility by doing what they do best!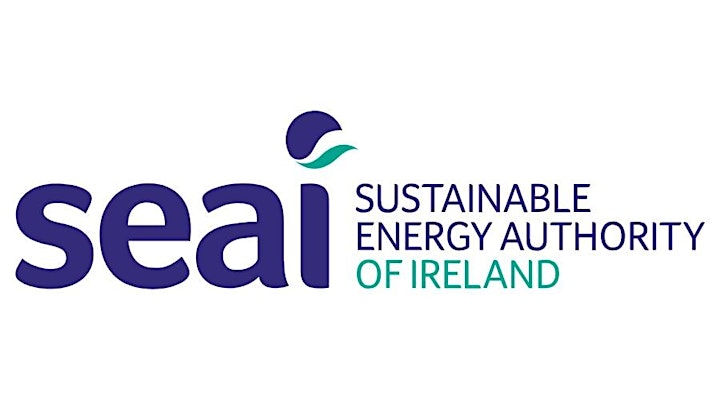 The Event will be introduced by Harry O'Farrell the Chair of Energy Cork and will hear from Andy Fox, Community RESS Programme Manager at SEAI and Alice D'Arcy, Managing Director of STEAM Education Ltd.
This Lunchtime Briefing will be recorded and the recording made available online.
Energy Cork events are free events and open to both members and non-members of Energy Cork. Registration is essential. Simply register via the link on the right.
This event is made possible by the support of Cork County Council and Cork City Council via their respective Economic Development Funds.

Speakers' Bios:
Andy Fox - Community RESS Programme Manager, SEAI
Andy is the Community RESS Programme Manager for SEAI, focusing on supporting an enabling environment for Communities to become involved in small scale renewable energy projects. Andy is also responsible for developing the online Community Benefit Fund Register that will register and report on all funds coming from RESS projects. Andy's background is originally in Community Development and more recently in Community Engagement for Renewable Energy projects in Ireland.
Alice D'Arcy - Managing Director, STEAM Education Ltd
Alice is the Managing Director of STEAM Education Ltd since 2015. She has channelled a broad range of professional experience, from ecology to animation, development education to sustainability management, into the development of STEAM approaches to learning and teaching. A strong advocate of life-long learning she has a variety of qualifications from Applied Ecology (BSc) & Applied Environmental Science (PhD), Creativity & Change: Arts, Participation and Development (L8 Crawford/CIT), Creative and Digital Marketing (UCC Cert), and Art Therapy for Socio-Educational Interventions (Cert ddf+).
Details of how to connect to the Online Lunchtime Briefing will be circulated by email to registered attendees on the morning of the event.
If you have any queries, or would like to be removed from Energy Cork's mailing list, please email: office@energycork.ie