Description
This is your chance to feel empowered, to wake up to your full potential and to network and make new friends!
This unique revival retreat is the first of its kind . Your weekend starts with a prosseco reception on arrival , a meet and greet with two exceptional therapists /practitioners and life coaches, Julia Balaz and Triona Sheeran.
The 5 star Luxury shared accomadation at, Tranqulility Villa in Carlingford ,overlooks the beautiful lough and the entire hire of this accommadation for your privacy and relaxation.
Arrangements for transport are available from the Nearby "Newry" train station and also from Dublin airport.
Watch our video now https://www.youtube.com/watch?v=CO-BSuYS0wI
What's Included in this action packed weekend...
Prosecco reception, all meals included with tea/coffe breaks, Luxury 3 course meal on Saturday evening prepared by "Chef".
(Alcolholic beverages available on request)
Meet and Greet , Introduction and powerpoint talk
Friday meal, followed by Shamaic sound drumming and fire pit welcome ceremony.
Morning Mindfulness Meditation walk, Therapeutic Use of Mindfulness, other short meditations throughout the weekend.
QHHT - Dolores Cannon, Group Past Life Regression or Future Regression,
Reiki, Healing , Inner child Work, Clinical hypnotherapy for anxiety, Identifying and releasing of blockages.
Mindmaps and setting intentions, manifesting goals and self empowerment
Journal work, breakup groups, one to one talks where applicable.
Building confidence and moving forward with life goals in a practical step by step approach for REAL results.
Neuro Lingual Programming (NLP) and Cognitive Behavioural Therapy (CBT) techniques throughout the weekend.
Learn energy management and how to listen to your inner guide and your own intuition or soul.
International guests , chance to network , perhaps starting your holistic career and make new friends along with some fun along the way.
And much much more.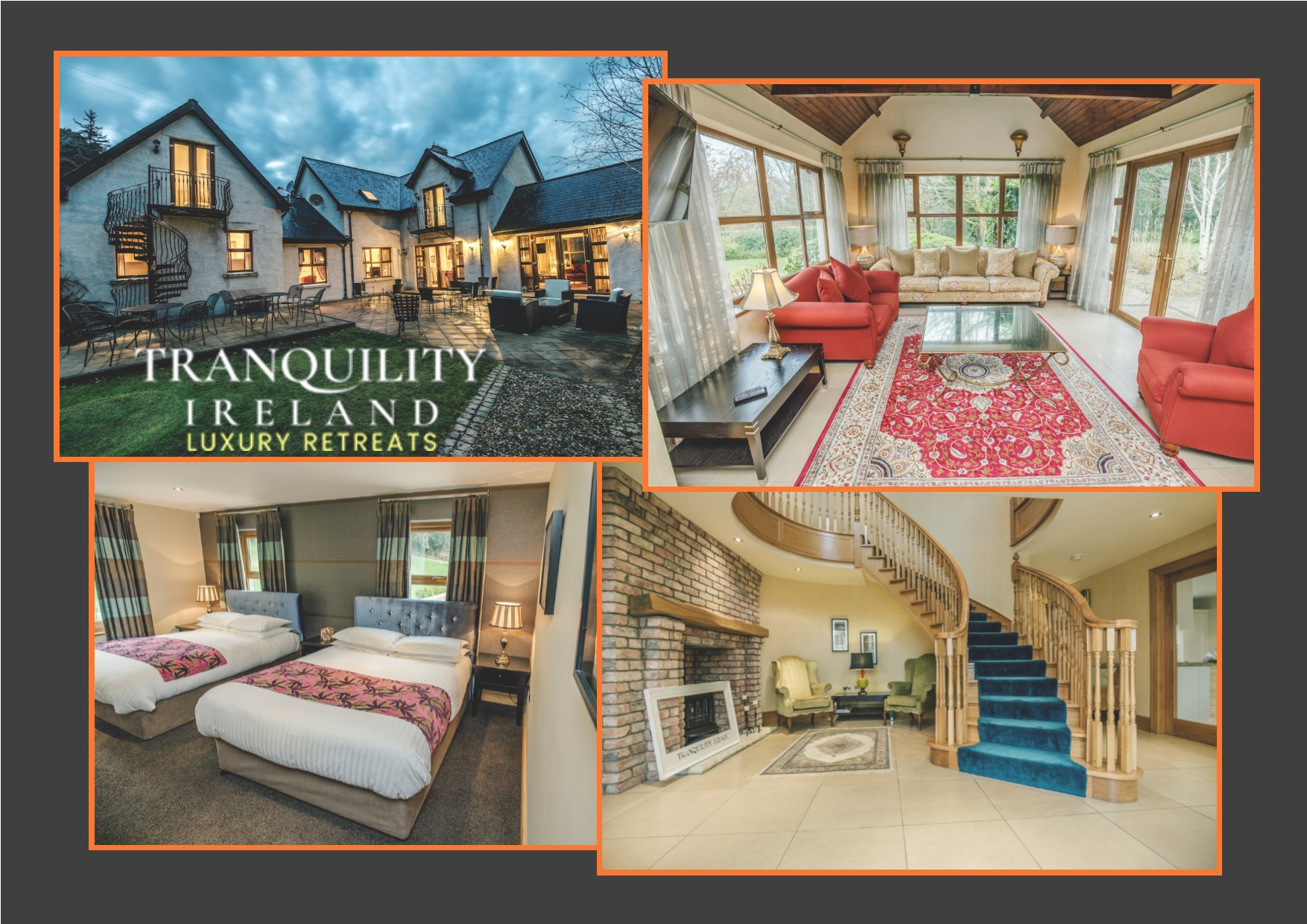 Watch our video now https://www.youtube.com/watch?v=CO-BSuYS0wI
For more information call 00353 (0) 877139911 0r email revivalretreatinfo@gmail.com
Credit Cards / Visa Cards and Payment plans for your convenience also accepted.
Also see the following sites and pages for further details on this amazing retreat.
https://www.facebook.com/setherapy/
https://www.facebook.com/qhht2/
https://www.facebook.com/QuantumHealingJourney/
http://www.quantumhealingjourney.ie/
http://southeasttherapy.ie/
http://urban-soul.ie/
Terms and conditions
Spaces are strictly limited and reservations are guaranteed on receipt of deposit.
Booking forms will be sent on purchase of this ticket . In some cases contra indocatrors or on medical history information, places may mean we need to cancelled, in which case full refund of deposits will be issued.
Please Note all deposits are non refundable, any other payments towards full purchase price made are refundable up until 29th september. spaces may be transferrable to another interested party in some circumstanbces .
We reserve the right to cancel this event due to rare unforseen cirsumstanbces in which case all deposits will be refunded in full.
Receipts will be issued under "South East Hypnotherapy Practice LTD".
All rooms are shared accomadation and allocated on arrival however preferences can be requested in advance.