Magic Garden 'A Bee's World' is a collaboration with Brothers of Charity, The Radius Project & GMIT's School of Design and Creative Arts
About this event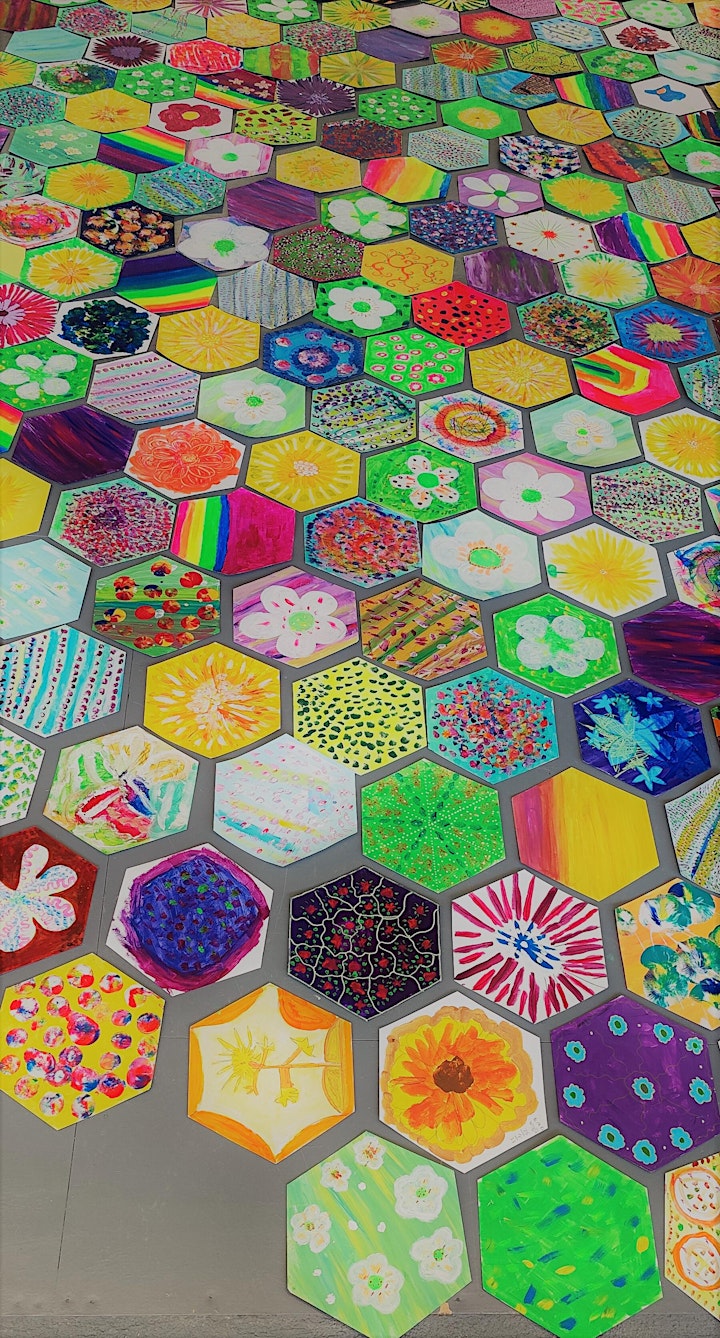 Admission is FREE, tickets are available at the door or advance booking through Eventbrite.
A Bee's World exhibition is a collaboration between That's Life, Brothers of Charity, and the Radius Project, GMIT's School of Design and Creatives Arts community outreach programme. The Radius Project offers graduates of GMIT opportunities to engage in community-based projects. This year's GMIT graduate and lead artist on the project is Heather Watson. The exhibition was made possible by funding from the Arts Council of Ireland and Galway City Arts Office.
Bees see the world on the ultraviolet light scale, this helps them to see flowers differently to the way humans see them. By seeing in ultraviolet light, the bee can see the flower in a different way, and this helps them to see where the best place would be to gather the most nectar. Imagine if you were a little bee and that a flower or a piece of honeycomb would look big to you.
The That's Life art makers with intellectual disability have been busy bees in preparation for the Magic Garden – A Bee's World installation. Everyone has worked together, as bees do in the beehive. There was plenty to do. In collaboration with artist Heather Watson, a graduate of CCAM over one hundred people took part in generating materials, artworks and sounds for the installation of the exhibition.
With many thanks to Connacht Packaging, who donated 100 pieces of cardboard to That's Life. Through their generosity we were able to construct a giant honeycomb wall as a part of the exhibition. You can expect a large scale, colourful and calming sensory exhibition. Come along and join in with this interactive installation and become immersed in A Bee's World.