MAISIE : A documentary about Britain's oldest Drag Artiste
David Raven (aged 89), better known by the stage name Maisie Trollette, is a British drag queen who has been active for more than 50 years.
By Jenny Keogh / THE DOCUMENTARY ROOM
Date and time
Tue, 31 Jan 2023 20:30 - 22:00 GMT
Location
The Circular & The Other Hand Bar 536-538 South Circular Road Rialto D08 CC02 Dublin 8 Ireland
Refund Policy
Contact the organiser to request a refund.
About this event
DIRECTOR: LEE COOPER : 78 mins, UK, 2021, Digita
After fifty years in the business, David Raven still performs as Maisie Trollette, making him Britain's oldest drag performer. David will soon celebrate his 85th and plans for a special birthday performance are under way. But as his birthday grows nearer, his anxieties grow, and professional rivalries flare up. David must contend with the unique challenges that old age brings. He has recently been diagnosed with Alzheimer's, but ever the professional, Maisie plans to give the performance of a lifetime as she looks back on a half century of entertaining. Featuring classics such as 'Lady is a Tramp', and 'If I Never Sing another Song', Maisie was awarded Best Documentary at the 2021 Virgin Media Dublin Film Festival by the Dublin Film Critics' Circle.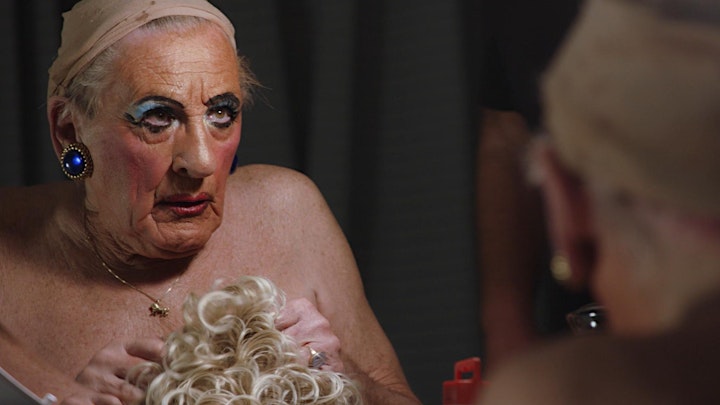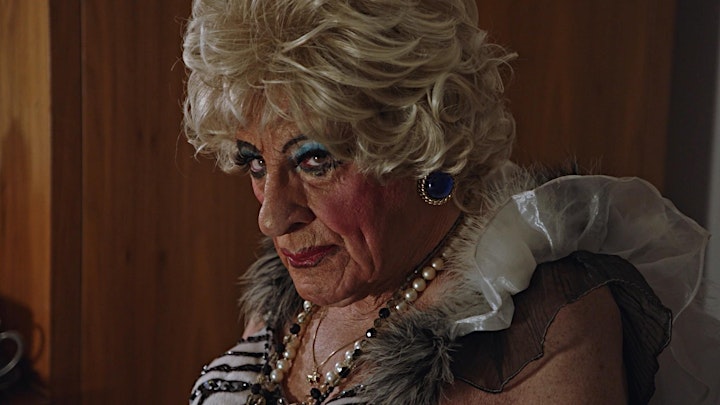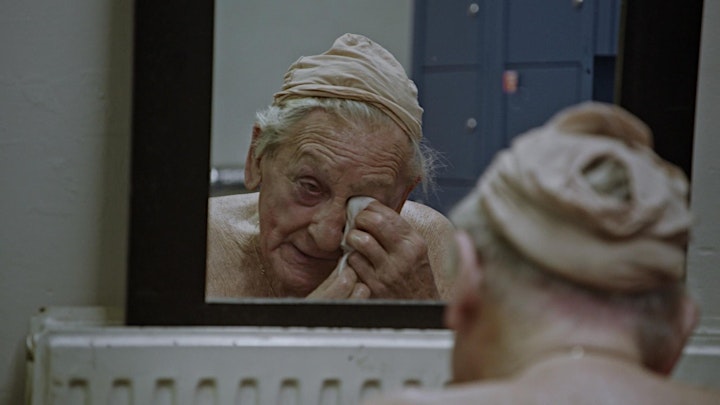 About the organiser
The Documentary Room (originally The Rialto Cinema Club) is the only cinema night in Ireland dedicated to the documentary film genre. It was set up in early 2020 by Jenny Keogh and John McMahon. The premise of the fort-nightly cinema night is to show feature length documentary films focusing on music, art and culture, with a lean towards Irish directors and a healthy sprinkling of International directors.

Jenny is a photographer, filmmaker and an avid film festival goer, with a particular passion for the documentary genre. She programs the films and hosts the cinema night – she gives an introduction offering some information about the film and the director and there is room afterwards for audience members to ask questions or chat about the film. With pizza and drinks available at the venue, it makes for a unique cinema experience in the cozy event room. Jenny sees it as an opportunity to share with audiences a dynamic range of documentaries that often only get shown at film festivals or a short run in mainstream cinemas.
Jenny also runs her own video production business called Stand Out Films, creating content for Artists, Educators and Creative `Businesses.
John is the events manager at The Circular Rialto, and has be a great supporter of the cinema night from the start, by offering it a regular slot throughout the Autumn and Winter months.

UPCOMING SCREENINGS JAN/FEB 2023
17th Jan 8.30pm - DARK HORSE ON THE WIND
31st Jan 8.30pm - MAISIE
14th Feb 8.30pm - MARIANNE & LEONARD : Words of Love
PAST SCREENINGS
POLY STYRENE : I AM CLICHE
BREAKING OUT
AK KLINT : BEYOND
YOU DON'T NOMI
PHOTO CITY
GRACE JONES : BLOODLIGHT AND BAMI
THE LOST LEONARDO
FRIDA VIVA LA VIDA
CROCK OF GOLD : A FEW ROUNDS WITH SHANE MCGOWAN (Dir. Julian Temple)
THE SPARKS BROTHERS
PEGGY GUGGENHIEM
HEART OF A DOG ( Dir. Laurie Anderson)
THE BLAIR WITCH PROJECT (Special Halloween Screening)
SISTERS WITH TRANSISTORS (Dir. Lisa Rovner)
CITIZEN LANE (Dir. Thaddeus O'Sullivan )
NEW YORK OUR TIME (Dir. Vivienne Dick)PJ HARVEY - A DOG CALLED MONEY (Dir. Seamus Murphy)
SHOW ME THE PICTURE - The Story of Jim Marshall (Dir. Alfred George Bailey)
BEST BEFORE DEATH (Dir. Paul Duane )
HENRY GLASSIE - FIELD WORK (Dir. Pat Collins )