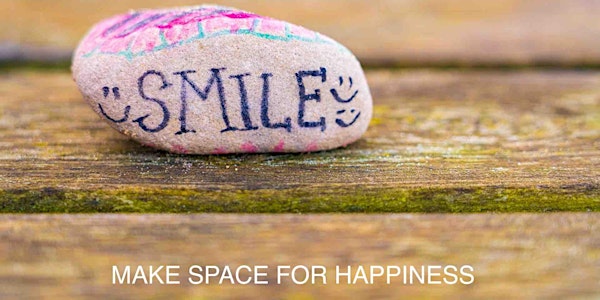 Make a space for happiness - Click 'Tickets' to set your own price
This is a donation event. Click 'Tickets' above to pay either one of the suggested prices or else to set your own amount.
Refund Policy
Contact the organiser to request a refund.
About this event
We can't order happiness off a menu but we can make a space for it when it shows up. And we can drop behaviours such as rumination which block happiness. Learn how to cultivate a pro-happiness approach in your daily life at this one-hour event presented by Padraig O'Morain, author of Kindfulness and of other books on mindfulness published in many countries and languages.
The event is at 7pm Ireland/UK time on Thursday 8th December.
In this one hour event, we will learn some simple mindfulness exercises to help you make a space for happiness.
I explain how learning to spot happiness when it randomly occurs can make such a difference to your well-being.
Later I will email material to help you practise what you have learned.  This will include a link to an edited (so that participants are not identified) video recording of the event.
I hope I'll see you there.
Padraig O'Morain