Multiple Dates
Make Magical Lanterns. Family friendly. Caoimhe, of the Gap Giant Puppets
Make willow lanterns. A family-friendly two-hour hands-on Caoimhe Dunn workshop - of the Gap Giant Puppets.
About this event
In socially distant family groups/pods, max 4 persons per table, have fun bending and binding willow rods and covering them with paper to fashion beautiful magical lanterns that will be used to light up the woods at the Gap Arts Festival 2020, August 14/15th. (You can bring yours home after the festival!)
And learn about Ceol na gCrann, Draíocht na Coille,- The Music of the Trees, The Magic of the Woods...
Admission €5 per table (max 4 persons). Under 10s must be accompanied by an adult.
NOTE: If you book a table for one, or more, persons, that table is exclusively yours. You can add others from your family/pod group up to a max of four at no extra cost.
No experience necessary. All materials supplied.
Please Note: For the safety and well-being of artists, staff, volunteers, participants and audience, the Gap Arts Festival follows all Covid protocols. We respectfully ask that you do so too. Please wear your mask.
Supported by Wexford County Council under the Creative Communities Scheme.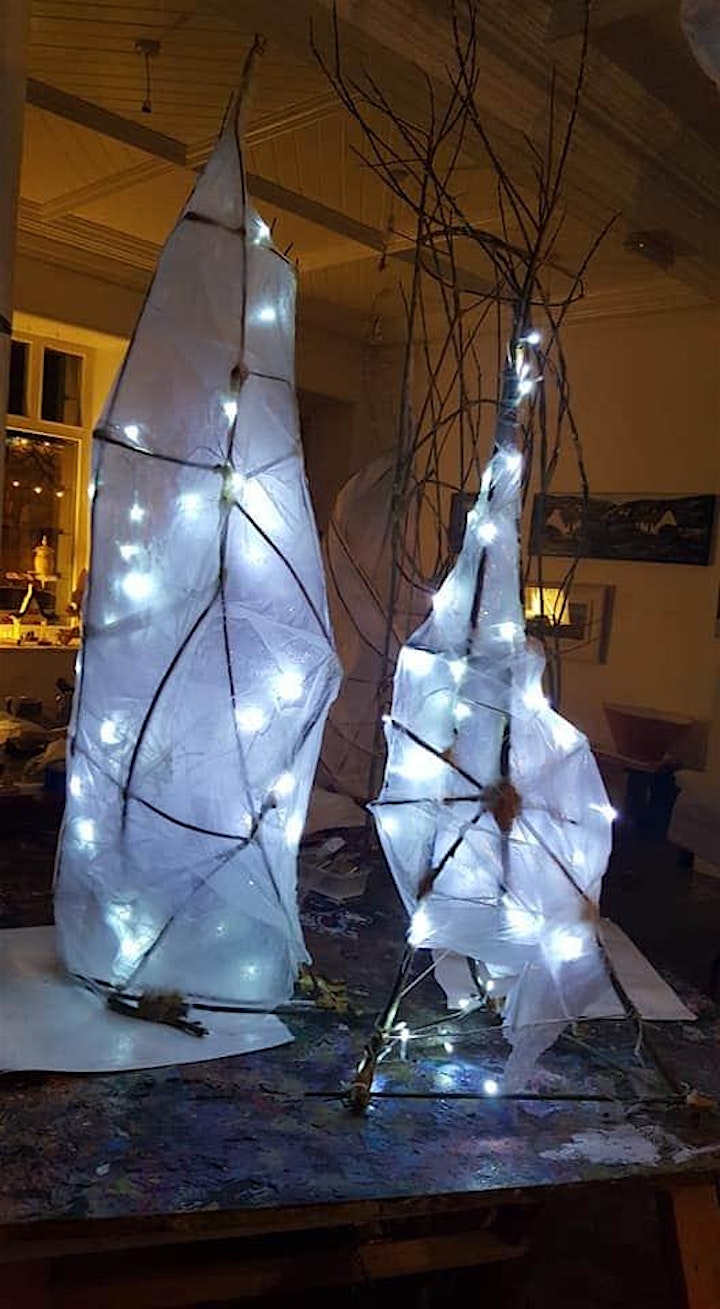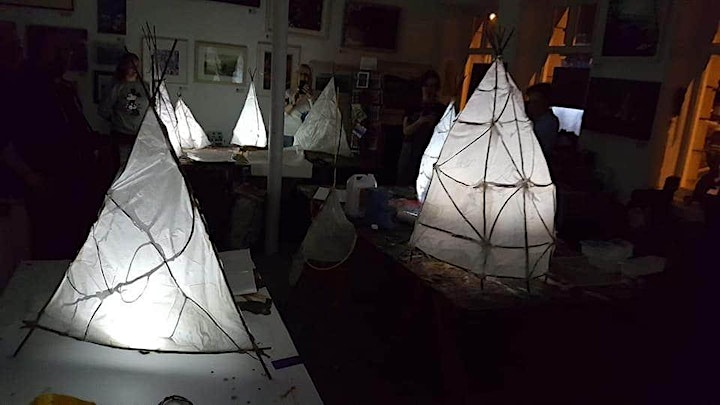 Organiser of Make Magical Lanterns. Family friendly. Caoimhe, of the Gap Giant Puppets
THE GAP ARTS FESTIVAL
bringing arts to parts they wouldn't otherwise reach
Founded in 2011 to bring professional theatre to this rural hillside community in north Wexford where it hadn't been seen since the fit-ups came with a tent in the 1950s, the Festival has grown year on year, in audience, and range and type of engagements with the arts.
From the basic model of theatre for adults, theatre for children, and workshops for all, It has developed and responded to its audience, presenting music (classical and rock), poetry, film, outdoor spectacle, late-night movies under the stars; and workshops and projects in photography, film making, painting, poetry, acrobatics, puppetry and dance.
It was awarded the EFFE Label as 'a unique festival' by the European Festivals Association, with particular reference to the festival's successful arts participation elements.
The Festival's Community Portrait Project - the community photgraphed by the community - was nominated for European Rural Inspiration Award 2019.
There is no village, no crossroads, no theatre, but every year we adapt venues, hire professional crews and equipment, and bring professional theatre, art, and art workshops. In 8 years, the Festival has presented 15 professional theatrical companies in 31 innovative performances - 'like nothing we've ever seen here before' – that have enjoyed +95% audiences.
www.gapartsfestival.com