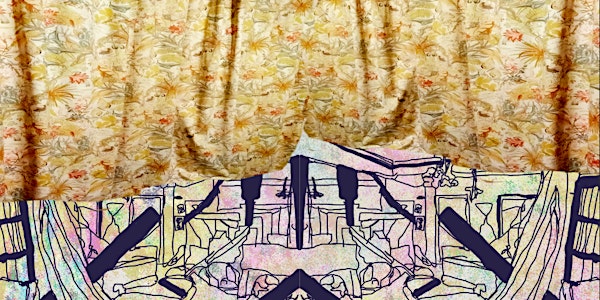 Making Connections: Winter School - The line, the text, and the verse: art writing and mark making workshop with Alice Rekab
When and where
Location
Temple Bar Gallery & Studios Temple Bar Dublin 2 Ireland
Description
Brighten up the dark evenings in January by joining us for our Making Connections Winter School. Every Tuesday, take part in an adult art workshop, facilitated by a different TBG+S studio artist each week. Learn about the art practices of the artists and engage with different materials and ways of making, while meeting new people or spending time with friends.
In this workshop we will explore how artists work with writing and the voice. This workshop will introduce experimental writing, drawing and recording methods and how this can be made public. Participants will use their smartphones and the materials provided to make a unique sound based artwork and limited edition artists text.
Alice Rekab is a visual artist currently based in Dublin. Through investigations into mimetic, amateur, viral and regional methods of creative production she has developed a practice of film, performance and sculpture making. This practice forms part of an investigation into the possibilities, limits and possible exit points from the conventions of contemporary art. By exposing herself and her work to the contingencies of collaboration and specificities of place, her work seeks to catalyze its own innovation. Through the formation of relationships with other art-forms and practitioners working outside the orbit of the art world, she tests the capacity of her work to free itself from aesthetic and cultural enclosure and interrogate the origins of her own position through displacement and negotiation to produce new models of what art can be.
Alice recently completed a PhD with The Kingston School of Art in London. She holds a Masters Degree from Goldsmiths College and a BA in Fine Art and Art History from the National College of Art and Design Dublin (2009). Her exhibition history includes presentations at Copperfield Gallery, London, the Stanley Picker Gallery, Kingston, Tate Liverpool and the Goethe Institut Dublin.
Her recent collaboration Broken Diorama was presented at Dublin Art Book Fair you can read more about this project here.
Image: Broken Diorama (2018) a textile collaboration between Alice Rekab & Alison Ballance for Dublin Art Book Fair, Image courtesy of the artist