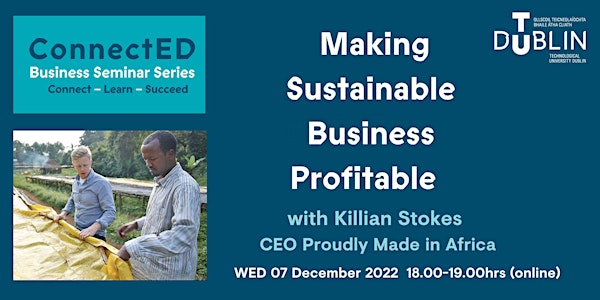 MAKING SUSTAINABLE BUSINESS PROFITABLE
Fairchain is based on the principle of shared value and ensuring profits are distributed fairly to those who contribute the most.
About this event
TU Dublin Graduate Business School is delighted to host Killian Stokes as part of our ConnectED seminar series. Killian is CEO of Proudly Made in Africa & Co-Founder of Moyee Coffee (UK Irl), the world's first Fairchain Coffee. Proudly Made in Africa is a social enterprise working to help African communities and businesses thrive on equal terms with the rest of the world by responsibly and sustainably capturing and creating value from their own work and resources and trading fairly within the global economy.