Management 3.0 + Workout!
Mon, 16 Jan 2017, 9:00 a.m. – Wed, 18 Jan 2017, 5:30 p.m. CST
Description
Description:
Management 3.0 is a global management movement focused on actionable leadership.
This course uses proven, proactive leadership games and exercises to address the challenges of Agile Management, providing tools and techniques for successful complexity thinking, self-organization, goal setting, competence development and change management.
The 3-day course, based on the 2010 book of the same name written by leadership guru, Jurgen Appelo, is an interactive learning experience with in-class experiments developed to challenge the way you think, better understand why people do what they do, and prepare you to make an immediate, positive change in your organization.
On completion of the course, attendees will gain official certification in the form of a Management 3.0 Certificate on Attendance.
Audiences:
Product Owners, CXOs, Directors, Functional Managers, Agile Project Managers, Project Managers, ScrumMasters, Human Resources, Anyone who wants to influence change management and increase employee engagement
Facilitator: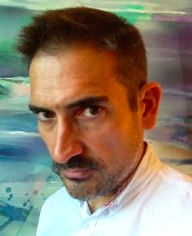 Ángel Medinilla is one of the leading Agile & Lean experts in Europe and Latin America. He is a frequent speaker at agile conferences all around the world. For the last 7+ years, he has been coaching all sorts of companies in their way to implement Agile methods and transform their Corporate Cultures to survive in the 21st century. Customers include Ericsson, Vodafone, Electronic Arts, EADS, Oracle, SAP, BBVA, Abengoa, Odigeo, Auchan, Tui Travel, Schibsted, Thomson Reuters
He is the author of Agile Management (Springer) and Agile Kaizen (Springer). He also contributed to Beyond Agile: Stories of Agile Transformations (Modus Cooperandi).
He is a Management 3.0 Licensed Trainer and a member of the Agile Alliance, and also founder of Improvement 21, a network of professionals devoted to bring continuous improvement to your organization and your people.