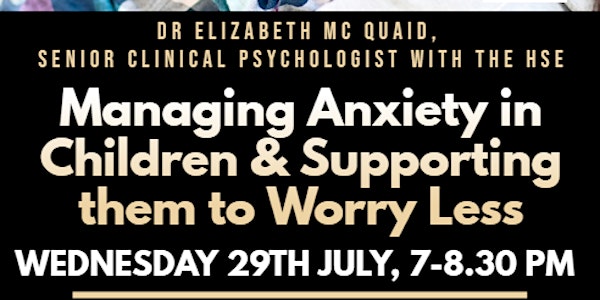 Managing Anxiety in Children and Helping Them to Worry Less
A seminar for parents delivered by HSE Senior Psychologist Dr Elizabeth McQuaid offering practical advice on managing anxiety in children
About this event
Donegal Child and Family Support networks have partnered with HSE Psychology to run an online seminar for parents on "Managing Anxiety in Children and helping then to worry less".
The seminar will take place at 7pm on July 29th via Zoom and you just need to complete your online booking via eventbrite and you will be sent a link and login details.
If you have more queries about the event you can email nicolac.harvey@tusla.ie.