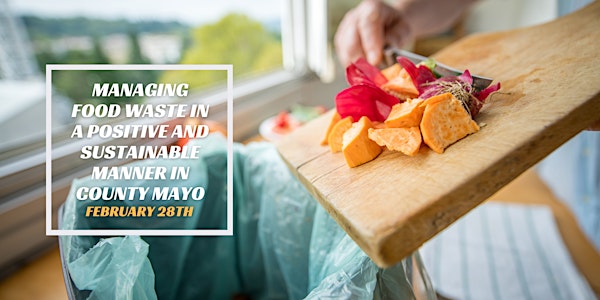 Managing Food Waste in a Positive and Sustainable Manner in County Mayo
Participating in this workshop will give insights into how positive action around Food Waste will save you money and reduce carbon emissions
About this event
Waste is a challenging issue for many businesses and Food Waste is higlighted almost daily in the media. Food Waste is particularly concerning, as it contributes significantly to harmful carbon emissions. Careful planning and applying lean principles and innovative initiatives provide equal challenges for the business. Are you up for it?
This workshop will challenge you to examine:
how much waste is generated within your business?
what opportunities are there to reduce the volume of waste generated?
how do you dispose of this waste?
are there alternatives you might consider?
Workshop outcomes:
On completion of this workshop, participants will be equipped to make changes and apply many of the suggestions and examples cited throughout the morning including:
Best practice examples from around the world of methods to reduce food waste
Identifying responsible and effective methods of food waste disposal or re distribution
Winning ways to ensure carbon emmissions from your business practice are minimal.
Don't miss this participative, topical and relevant workshop guaranteed to give value to your business and give you a competitive advantage in marketing your products and business.