About this Event
Maternity leave is more than a short term operational issue, it is a significant talent-management opportunity for employers.
• 63% of women transitioning to work following maternity leave said they were apprehensive, 22% admitted to being devastated - *Recruit Ireland 2015 survey
This is an opportunity for employers to invite your employees to attend the "Managing your Career, Motherhood and You" workshop.
If you are an employer who wants to:
• Retain female talent following maternity leave
• Align your agenda with gender diversity
• Help employees return to productivity much faster
• Be recognised as an employer of choice
• Have engaged, loyal employees who feel valued,
then by investing in your employees, you are acknowledging that re-boarding is a transition that can be a challenging time. It also shows that you understand your people and want to support them through it so that they are successful.
This workshop is for employees who are on maternity leave or have recently returned to work within 1 year following maternity leave.
What we will cover:
• Understand change and learn to navigate through it be it in your personal or professional life
• Understand your personal and professional identity as a working parent
• Build your confidence
• Re-connect and build your professional network
• Assess your current work-life balance and identify strategies to achieve work-life harmony
• Create a winning team to attain work life harmony
• Practice key principles of promoting well-being and develop a personal well-being plan.
'Managing your Career, Motherhood and You' workshop is for you, if you want to:
• Learn how you can be a successful working parent
• Understand and own your value as a working parent
• Re-build your confidence
• Develop your personal and professional network to support and align with your vision of success
• Develop a plan for work life harmony
• Increase your awareness and identify ways to get out of your own way!
• Prioritise and create a plan for your well-being.
And there is more….
You will be part of a group of working mums who are also in a similar situation. You will get to share and hear others' experience which is invaluable. It is a safe learning environment with a focus on finding solutions.
Testimonials
"Geraldine used a variety of coaching techniques to prepare the participants for their return to the workplace after a leave period. These techniques addressed a number of crucial areas to the employees such as confidence-building, work-life harmony, extinguishing self-limiting beliefs and managing stress. From an employer's perspective, Geraldine facilitates a smooth transition back to work as well as an increased feeling of organisational value within the employee. Geraldine's knowledge and expertise in this area are outstanding." -Aoife, Coaching Programme Manager, eBay
"I would recommend anyone to attend as it gives you techniques and strategies to deal better with motherhood, career and work-life balance." – Annalena, Talent Acquisition Partner
"It's a real eye-opener in terms of who you think you are and the reality. It gave me loads of food for thought on self-development and also good tips for work-life balance." – Alicja, Asset Protection Investigator
"Gives you self realisation that anything is possible and no matter what worries are in your path, we can still achieve." – Natasha, Money Back Guarantee Advisor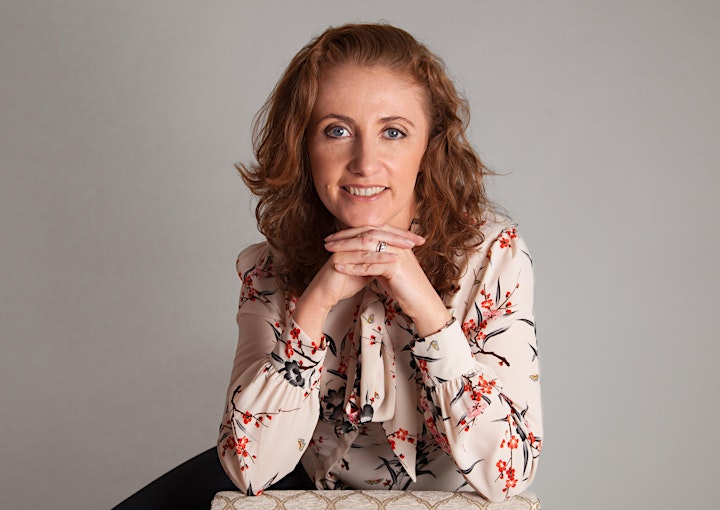 About Geraldine Gallagher
Geraldine Gallagher is a trainer, executive and career coach and NLP practitioner who specialises in transition coaching, specifically maternity transition coaching. Clients incude eBay, Microsoft, Trend Micro, Poppulo and Zurich.
She spent 16 years as a management consultant in the corporate world, working for a number of multi-national companies and SME's across a variety of industries in different countries from insurance to banking, telecommunications and utilities.
She has had a dual career in coaching since 2009 after qualifying as an executive coach.
She works with employers and individuals to support working parents transitioning back into the workplace following leave. This can be maternity, paternity, long term absence, career break or sabbatical.
She is passionate about helping working parents to be successful in work and life. She uses her skills, authenticity and expertise, to inform her coaching and empower and motivate her clients. She brings energy and clarity to the session and seeks to unlock the potential within the individual.
She has experienced many transitions in her own career and life, from becoming a parent, returning to work after a break, stepping into a different career and setting up her own business.