Description
Marketing Acceleration Summit:
The Marketing Acceleration Summit is a day for working on your business and not just in it.
The Marketing Acceleration Summit will have a range of topics from digital marketing, Facebook, content marketing, ecommerce trends, branding, along with topics like strategy, PR
This event is designed to significantly help entrpreneurs to apply innovative, creative and focused marketing strategies to their marketing processes. you will be encouraged to finish mapping out your own marketing strategy in the workshops on the day
This Event is NOT about how many speakers but rather the quality of actionable information and steps already begun that the day will hold the keys of success for each entrepreneur.
The morning consists of key marketing strategy workshops, where attendees are first taught for approx 20 minutes / 30 minutes and then shown HOW they can implement key marketing strategies. Each attendee will be encouraged to map out their own marketing strategy and to be finished by lunch time.
The morning workshop sessions will be interspersed with knowledable speakers speaking for 15 minutes on key topics. The idea is to inform the attendee in greater depth, to inspire the attendees and to allow some headspace for the attendees from mapping out their own marketing strategies.
The afternoon will consist of a fireside chat for 20 minutes, followed by HOT SEATS FOR ATTENDEES where they get to ask dragon Gavin Duffy what to do in their business. There will be a pitching competiton at the end, this is a good training ground for understanding how your marketing communications translate. That is can you explain your business in such a way that an investor would be happy to invest in it?
SPEAKERS:
KEYNOTE SPEAKER: GAVIN DUFFY - Dragons Den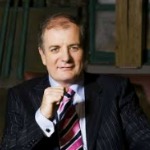 Learn from one of Irelands leading entrepreneurs, how to communicate your business marketing message effectively, and learn from a fireside chat format, with Gavin & key entrepreneurs sharing marketing insights.
Gavin is an Entrepreneur, a media coach, one of the investors on Dragons den & public speaker. Gavin will be engaging with the audience with some hotseats, helping business owners on the day with key marketing advice, that will no doubt be helpful to everyone in the room.
Emma D'Arcy MSc BBS - Event Host & Marketing Entrepreneur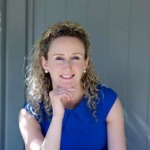 Learn how to combine all the complex elements of marketing, so that you have a turbo charged marketing strategy.
Emma is a Marketing Strategist & Consultant who works with solo entreprenurs and small to medium businesses helping them to avoid the pitfalls, market their businesses creatively and strategically so they can make money faster. Emma has worked extensively in the retail sector, equine & agricultural, in addition to working significantly in sales and marketing research, with a degree in business ,a masters in marketing and an array of digital marketing courses to her name, she is very well placed to advise businesses on how best to market themselves in a busy market.
Christina Jones - Digital Marketing Expert (UK)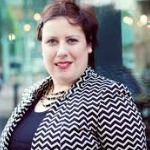 Learn from the savviest online advertising lady in Britain. Christina is all about investing money to make money. There is no ego marketing here, just pure commonsense aligned with the latest digital marketing technology.
Christina runs several ecommerce businesses, in addition to running a digital marketing agency. She works with solopreneurs, small to medium businesses, government bodies and some big brand names in the UK. Christina has a wealth of knowledge to share on best digital marketing practices for all types of businesses. Christina is a very sharp cookie indeed and we are delighted to have her in Ireland, to help share her extensive knowledge.
Michael Cleary - The Marketer (32 years in business)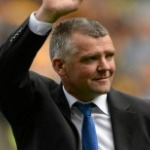 Learn to market several businesses at once.
Micheal Cleary is very at home on the hurling field having won a multitude of All Ireland hurling medals, playing for Tipperay. On the business front he is 32 years in business running a very succesful busy toystore, newsagents and nursery story in Nenagh in Tipperary. Michael has run businesses from six to seven figures and knows a thing or two about marketing, particularly in the local sense. Michael more recently has delved into the Network Marketing space. He has a wealth of knowledge and stories to share with attendees that will empower and enlighten you on key marketing strategies that have worked over a long career as an entreprenuer.
Victoria Mary Clarke - Journalist, Writer & Media Coach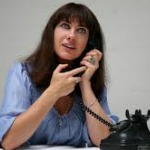 Learn how and who to contact in the media to leverage a strong PR campaign to complement your overall marketing.
Victoria Mary Clarke is a hidden gem for Irish businesses who want to understand how to use PR for sharing their business stories. Victoria herself has has articles featured on a multiplicty of high end magazines and newspapers worldwide. Even a short conversation with Victoria yields a ton of information on how and who each and every business owner should contact in the media to help share their story. Victoria's talk is to be highly recommended.
Richard Bond - Vice President of Sales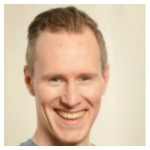 Learn simple tools and techniques to ramp up your marketing process and convert even MORE SALES.
Richard is an absolutely astounding guy, whose knowledge of sales is unparallelled. He has on the ground experience of working in face to face sales, in addition to working with a SAAS company for many years. Richard has key insights and tools to share with the audience that will be hugely valuable to attendees. Sales is the next step, following the art of marketing and to be frank is a litmus test as to whether a marketing campaign is working or not!
Melissa Curley - Founder of Social Bee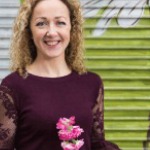 Learn to leverage your social capital as part of your overall marketing campaigns.
Melissa is founder of Social Bee. A sassy cork lady, who knows her stuff having launched a very successful brand over the last few years. Melissa is a mine of information on all things social and is a big believer in social capital, in other words, being able to market yourself in business social situations. Over the years, so many entrepreneurs have stated being uncomfortable or not knowing quite what to do or say in business social situations, such as coffee breaks for example. On the day, Melissa will be giving us all key strategies and tools that we can implement on the day. Remember that however much general and digtial marketing we do, we still have to meet clients and Melissa will guide us all towards amplifying and creating successful relationships at events and when meeting key clients.
Dermot Fitzgerald - MD Boru Stoves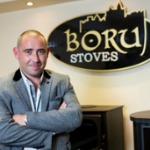 Learn to PIVOT in your marketing to help your business thrive.
The idea for Boru Stoves came in November 2008 when the realisation hit that almost all stoves in Ireland were either imported from the Far East or Europe. Dermot Fitzgerald has always been passionate about the heating industry and knew that there was something in the idea of an Irish manufactured stove that could compete with any brand worldwide. The idea that he had was a small one but little did he realise just how big it would become. Boru started with one stove The Fiachra freestanding and marketed it from Malin Head to Mizen Head. All the company had was an idea, a welder and a van. People said that he was mad, Ireland was faced with the largest economic crisis since the foundation of the state. Dermot did not listen to the negatives. He believed in his idea and the product so went ahead with the plan. In 2009 the first stove went into production and what a reaction it got. So much so that by the end of 2009 Boru Stoves had 3 products on the market with 10 people employed and 2500 square feet of factory. The target at the time was 500 stoves per year. Fast forward to 2014 and Boru Stoves now employ up to 85 people and occupy over 60000 square feet and manufacture over 15000 units per year. Boru Stoves now have almost 30 different variations of their stoves and export to The USA, The UK, Greece, and mainland Europe. The future is warm, the future is Boru
Treasa Spagg - Founder of Revolution Project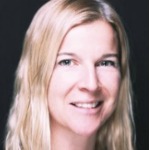 Learn to perform at the top of your game. Marketing requires an ability to think objectively & creatively, the only way of doing this is to be in the best physical and mental state you can be.
Treasa is co-founder of Revolution Project, a business dedicated to wellness and performance. Treasa can be found working with clients in Ireland and in Dubai, as she travels frequently between the two. Treasa is a very passonate spokesperson for a healthy existence as she understands all too well how focusing on your health and wellness lends itself towards youroverall performance in business. As Marketing becomes more omnipresent and so pervasive, as it takes up and over our lives, especially with digital marketing, Treasa will give us key tools to help us unwind, decompress and refocus our energies on key marketing performance. It is well known that having time out makes us more creative and innovative, which in fact is KEY TO ALL MARKETING STRATGIES.
Susi Lodola - Cognitve Behaviour Therapist & Owner of Three businesses!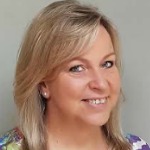 Learn how to use your mind effectively so that you can optimize your ability to make key successful marketing and business decisions.
Susi Lodola is a an exceptional lady and business owner, running three businesses in a very busy counselling practice. One of the key principles she works on is on cognitive behaviour therapy, which is about helping us to train our minds to adapt to behaviours we want to encourage. So, given many entrepreneurs can struggle at various points in their entrepreneurial careers, due to the ups and downs and stresses of self employment. Susi is going to give us all key tools and strategies to help us master our minds towards greater business and marketing success
Eadaoin Curtin - Founder Firechild Photography - Branding Expert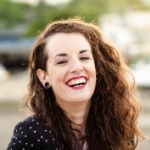 Learn to personalize your brand in such a way, that you will connect with your customers on an emotional level, buiild relationships and ultimately sell more goods and services.
Eadaoin is a founder of Firechild Photography a brand centred photography agency who helps business owners create and or expand on a brand already created. Eadaoin believes that a strong brand puts customers first "Giving your business a face and a real name builds your reputation, credibility and your trustability – it gives people, your clients someone to connect to. It's not about you, it's about them." The key thing to remember is that promotion with integrity builds a community of people who want to buy what you're selling. So don't make it about you, make it about them. The people who want to buy your art, your photographs, your designs, your craft, your work, your services. Make your brand about being helpful or entertaining or inspirational – or all three.
Summit Details:
Registration 7.30am:
Start Time: 8.00am - 4.00pm
Event includes Breakfast, Lunch & Teas / Coffees
There is FREE PARKING
Exhibiting on the day: FREE Massage available, please book on email below.
This ties in with the overall ethos of the day of looking after your health and mindset so that you can make BRILLIANT Marketing & Business decisions.
Meet Yasmina Lenahan,
FOUNDER OF THE WELLNESS CIRCLE

I qualified as a massage therapist (ITEC) over 14 years ago. I'm passionate about my work and my team of professional therapists feel the same. Having worked in the Corporate world previously, I understand the importance of keep work life-balance in check. This lead me to recently setting up 'The wellness circle'. It's true that a happy employee is more productive and it also leads to work-place absenteeism. From my experience 'Wellness at work' is a benefit they really look forward too!

I discovered the world of massage therapies after receiving my first ever massage in Dublin whilst working in a Corporate job. It left me feeling re-energised, and deeply relaxed like never before! It also led me to having a career change. I went on to train in Swedish & holistic massage, baby massage and natural face-lift facials. My quest to learn more about therapies brought me traveling around South East Asia, Australia and New Zealand experiencing and learning more about massage globally.

I have been involved with the Irish Massage therapist Association as Regional officer for Wicklow and similarly for Baby Massage Ireland.

Bringing wellness to the workplace is simple and your staff will benefit.

'The wellness circle'
#bringing wellness to you

https://www.thewellnesscircle.ie
Join our online wellness community!
E-mail: hello@thewellnesscircle.ie