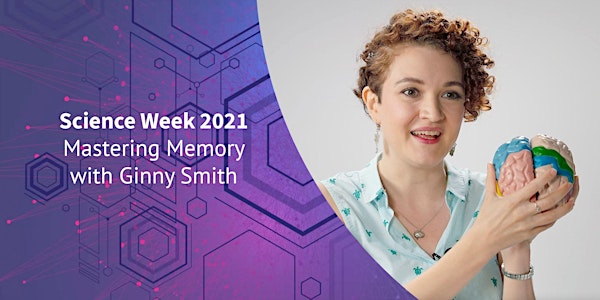 Mastering Memory with Ginny Smith
Find out what happens in the brain when we learn and store memories, and why we shouldn't always trust everything we remember.
About this event
This event is now live to stream on-demand on the Science Week website here.
You can download your PDF worksheet for Mastering Memory with Ginny Smith here.
This show uses quizzes and games to explore your memory and how to improve it. Using research from psychology and neuroscience, we will cover tips and tricks to help you make the most of your memory.
The event will be available with an Irish sign language interpreter and captions.
How will it work? You will receive a link to the video on Sunday 7th of November that will be live for you to use until Monday 15th of November.
Running time: 35 minutes
Recommended audience: 7-12 years
Additional material: A PDF resource pack will be provided for teachers to use as part of the show.
This event is part of Science Week 2021, find out more here.