About this Event
A 579 Events traz para vocês no dia 26 de Maio MC Hariel. O evento vai acontecer na TRAMLINE às 18h.
O evento conta ainda com atrações como Dj Elle Muller Moa Monteiro, Magrin DJ e Banda .BR!!!
A partir da Meia-Noite Teremos na After Room o Baile Charm com um ambiente inovador e muito RnB e Hip-Hop!
After Room - BLACK CHARM
Em parceria com o BAILE DE FAVELA DUBLIN, teremos o Black Charm. Uma nova experiência em ambiente elegante e o melhor do RnB e Hip-Hop.
As atrações serão LUIZ LUCAS, DJ STYLEZ E THCXGRM
Black Charm terá início Meia-Noite!
Com mais de 1 bilhão de visualizações MC Hariel desembarca em Dublin no dia 26 de maio e vai fazer um show como nunca feito na Tramline cantando sucessos como "Lei do Retorno", "Tem Café", "Vou Buscar", "Mandona", "Tempo Perdido" e muitos outros!!!!
Esperamos todos vocês lá para curtir essa festa do melhor jeito possível!!!
➜ INFOS:
MC Hariel in Dublin
LOCAL: Tramline - Hawkins St, Dublin 2
HORA: 18H - 2H
░ INGRESSOS ANTECIPADOS ░
Individual : €15 (Limitados!!)
Ticket Juntinho: €25* (Limitados!!)
------------
➜ LOTE #2:
Individual :€18
Juntinho: €31*
➜ LOTE #3:
Individual: €23
Juntinho: €40*
➜ LOTE #4: €25
*(Valor referente a dois ingressos)
➜ Temos uma super novidade para você curtir o show do MC Hariel juntinho com quem você mais gosta!!
➜ Disponibilizaremos um tipo de ingresso especial para quem vai acompanhado, selecionando a opção de tickets ''Juntinho'' no Eventbrite você receber 1 ticket para 2 pessoas com desconto de €5 no valor total!!
É isso mesmo que você leu...
Então corre lá e compra um ingresso pensando na pessoa que vai levar porque a quantidade é super limitada!!!!
Lembrando que os ingressos Early-Bird já estão disponíveis a partir de €15 no link do eventbrite: https://harieldublin.eventbrite.ie
***APENAS PARA MAIORES DE 18 ANOS
SPONSORS:
- Padoca Dublin
- Vintage Studio - By Francesca
- Café Mineiro
- Sushi Sakai
- Thirteen Ink
SUPPORT:
- Street Maker - Audio Vide Producer
- BAILE DE FAVELA
- Palmeiras Dublin
- @DUBINBOXX
• PRODUZIDO POR: 579 EVENTS
• Siga a gente no Instagram: @579EVENTS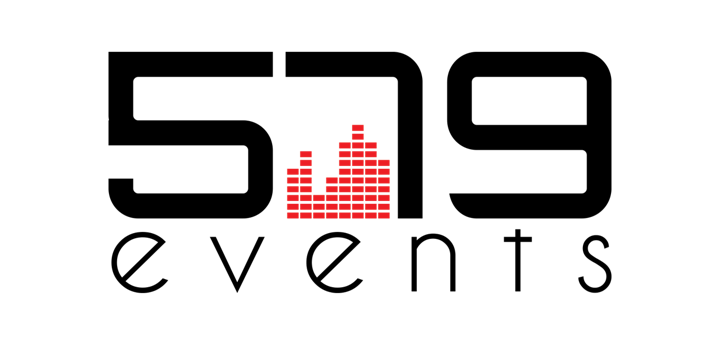 The 579 Events brings to you on May 26 MC Hariel. The event will happen on Tramline at 6pm.
The event also has attractions like Dj Elle Muller, Magrin DJ, Banda .br !!!
With more than 1 billion views MC Hariel will land in Dublin on May 26 and will perform a show like never before on Tramline singing hits like "Law of Return", "Got Coffee", "I'll Find It", "Mandona" "Lost Time" and many others !!!!
To complete the party We will have DJ Elle Muller with many hits from the current POP, MaginDJ with a mix of what you like and FUNK very much and to close the night with a golden key, MC Hariel will make a super show with his biggest hits! !
We hope you all there to enjoy this party in the best way possible !!!
- INFOS:
MC Hariel in Dublin
LOCATION: Tramline - Hawkins St, Dublin 2
TIME: 18H - 0H
-TICKETS:
The 579 EVENTS has a super novelty for you to enjoy the show of MC Hariel together with who you like !!
We will provide a special ticket type for those who are accompanied by selecting the option '' Juntinho '' at Eventbrite you receive 1 ticket for 2 people with a discount of € 5 in total amount !!
That's what you read!! Then run there and buy a ticket thinking about the person who will take it because the amount is super limited !!!!
Remembering that Early-Bird tickets are already available at Eventbrite starting at € 15. Link is on Bio !!
* After confirmation of purchase, you will receive 1 ticket that must be exchanged at the door of the event for 2 (two) tickets
** The two people who will use the ticket must be together when performing the exchange of the ticket at the entrance of the event
Individual Early Bird: € 15
Ticket Juntinho Early-Bird: € 25 *
* (Value referring to two tickets)
------------
LOT # 1:
Single: € 18
Juntinho: € 31
LOT # 2:
Single room: € 23
Juntinho: € 40
LOT # 3: € 25
*** ONLY FOR LESS THAN 18 YEARS OLD
-
-PRODUCED BY: 579 EVENTS
-REDES SOCIALES: @ 579EVENTS