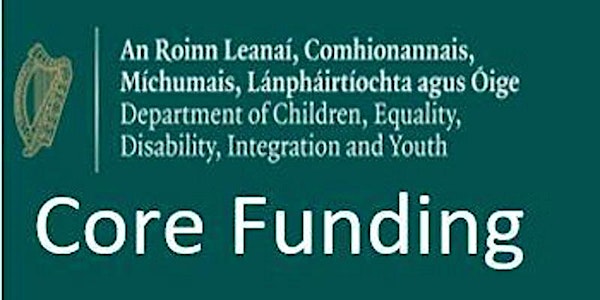 MCCC Core Funding Information Workshops 18.00pm - 20.00pm
Core Funding Information Workshop
When and where
Location
Meath County Childcare Committee Commons Road C15RX61 Navan Ireland
About this event
Workshop 2: Thursday 11th Aug 2022 18.00pm -20.00pm
Meath County Childcare Committee is facilitating information workshops for ELC Full-time/Part-time, School Age and Sessional Services on DCEDIY's new Core Funding stream.
• What is Core Funding
• The Joint Labour Committee and Employment Regulation Order(information available to date)
• How to complete the 2 step Core Funding Application process
This workshop will be delivered in person in our offices. We encourage you to bring your lap top and Hive log in details to access the application process during the session.
Who should attend this workshop?
• A chairperson, board member, or owner of an ELC service.
• A manager/staff member who is responsible for the management and administration of the service