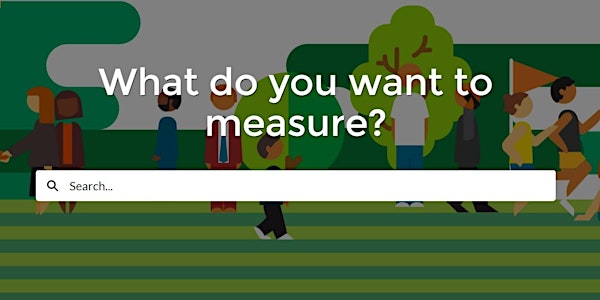 Measuring up: Using measures to learn about children and families we serve
Learn about the Child Youth and Family Database of outcome measurement tools
About this event
Join us for a lunchtime event to hear more about the Child, Youth and Family Database!
This exciting, free resource pools detailed information about standardised measurement tools used in Irish research with children, young people and their families.
Our 60-minute lunchtime webinar will explore the ways in which validated tools are used to gain insights into the communities we serve. We will ask why measurement tools are pivotal to processes and outcomes, and what is the value of outcome measurement for the children, young people and families that access our supports and services?
This is an all-island event, and includes contributions from Valerie Maxwell, the Planning and Information Manager at the Children and Young People's Strategic Partnership (CYPSP) in Northern Ireland, and Dr Maria O'Dwyer, the National Coordinator of the Prevention & Early Intervention Network in Ireland. The event will be chaired by Dr Liam O'Hare, who is Principal Research Fellow at the School of Social Sciences, Education and Social Work at Queen's University Belfast. The event will include a demonstration of the Child, Youth and Family Database.
This webinar will be of interest to those working in social and health services (including nurses, teachers and youth workers), research professionals (e.g., academic and freelance social and health researchers), organisations conducting monitoring or evaluation, and commissioners of research and evaluation.
Visit the Child, Youth and Family Database here.
The below YouTube video provides an overview of the Child, Youth and Family Database.