Event Information
Location
The Imperial Hotel
13 South Mall
T12 KW86 Cork
Ireland
Description
Our next event, 'Media Mavens - On Air, Online, On Print, On Set' takes place on Wednesday 7th March in the Imperial Hotel at 6.00pm. This event will focus on the stories of successful women working in various fields within media followed by a short panel discussion on the future of female career paths in these arena. Guest speakers include Jill O'Sullivan, Editor at BreakingNews.ie, Esther N McCarthy, Life/Style Editor at the Irish Examiner, Alison Nulty, Broadcaster, Journalist & Crisis Communications Specialist, and Janet Traynor, IFTA winning director & producer of programmes such as Prime Time and The Clinic. Guest Emcee, and 'On Air' expert, will be Deirdre O'Shaughnessy of Cork's 96FM.
Please note this event will last from 6pm - 9pm approx.
---
Tickets are free for Network Cork members and €25 (+ fees) for non members. The event commences at 6pm and we look forward to seeing you there!
---
ABOUT OUR SPEAKERS
On Air & Emcee: Deirdre O'Shaughnessy, Cork's 96FM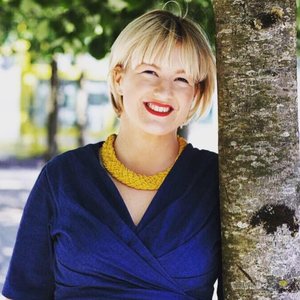 Deirdre O'Shaughnessy is Editor of Cork's leading daily talk show, the Cork's 96fm Opinion Line. She is a panellist on Today with Maura and Daithi and writes a regular column for The Herald. She was previously editor of the weekly Cork Independent newspaper and has contributed to Newstalk, RTE 2FM, The Irish Times, The Sunday Business Post, Women Mean Business, Irish Tatler and the Evening Echo. As a journalist she has written extensively on women's issues, on international stories such as the Haitian earthquake of 2010 and Cambodian garment workers' rights, and on local and national stories in Ireland.
An experienced MC, she regularly hosts corporate, community and charity events for clients including IBEC, Ulster Bank, the Insurance Institute of Ireland, Cork Simon Community and the Tax Institute of Ireland. Deirdre is a graduate of Law and European Studies from the University of Limerick and holds an MSc in Government from UCC
Online: Jill O'Sullivan, BreakingNews.ie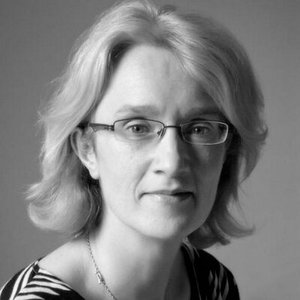 Jill O'Sullivan began her career in media as a cub reporter with the Evening Echo, progressing to deputy news editor within four years. In 2000, she joined the digital start-up team of Landmark Digital (then TCM) as editor, establishing breakingnews.ie as Ireland's first national breaking news service, and building a breaking news service for Landmark's media brands including the Irish Examiner, Evening Echo and regional titles. She currently jointly manages the digital desk serving all Landmark Media brands, as well as the breaking news service that continues to drive traffic to all group sites. Current passion = data protection and GDPR.
On Print: Esther N McCarthy, Irish Examiner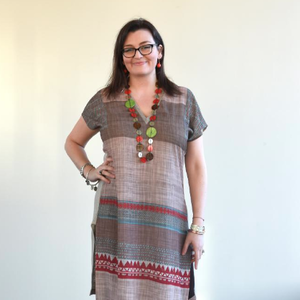 Esther N McCarthy studied in UCC, where she wrote for the student newspaper and completely a HDip in Education in 1999. After some time spent substitute teaching, travelling and falling off a cliff in Australia, she worked as a reporter/photographer/dogsbody for a business magazine, joining City Living magazine as editor in 2004, going on to join other magazines, such as Munster Interiors, as editor. She spent a year travelling in Africa in 2005 and wrote a weekly diary of the trip for The Evening Echo. She has worked for the Irish Examiner since 2006 as a news sub-editor, Weekend Editor and Interiors Editor, before moving to her current position as editor of the Life/Style pages. She writes features when she can and edits the Letters to the Editor and the Out and About social pages, and has contributed to radio and TV shows like The Ryan Tubridy show, the Marian Finucane Show and The Today Show. She writes a weekly interiors feature called The Wishlist. If anyone sees the state of her bathroom, she is done for.
On Screen: Alison Nulty, Fuzion Communications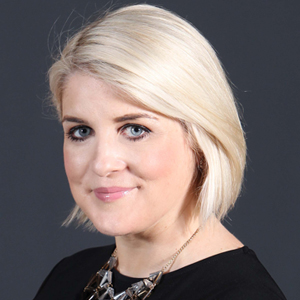 Alison Nulty is an award winning former journalist and broadcaster, with 15 years on air experience. Until last year, Alison was the Southern Correspondent with UTV Ireland, travelling the region and reporting on the news of the day. Previously, Alison worked with a number of local radio stations across the country, and won national awards for her court reporting with Radio Kerry. Now Alison heads up Fuzion Communications' Media Training Division, where she uses her extensive on-air experience to help individuals and organisations tailor their messages, and share their brand identity through compelling video promos. As Crisis Communications Specialist, Alison works with clients to protect their reputation in challenging times; she also leads in-depth crisis communications workshops for companies and organisations.
On Set: Janet Traynor, RTÉ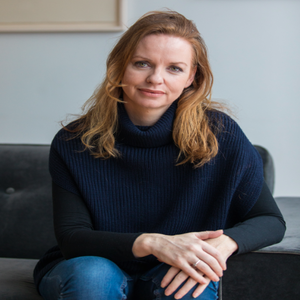 Janet's documentary films and series have received notable recognition both at home and abroad.
In 2017, she produced and directed Public V Private, which investigated the impact of private work by HSE hospital consultants on both the public health system and their patients.
She is the recipient of five Irish Film and Television Awards. In 2015 her film for RTÉ Investigates 'Inside Bungalow 3' uncovered substandard care in a residential facility for adults with an intellectual disability. In 2014 Janet produced and directed 'Fatal Failures' which told the story of the deaths of babies Mark, Joshua, Nathan and baby X at the Midland Regional Hospital Portlaoise. Fallout from the Fatal Failures documentary led to changes in maternity care in Ireland. Janet was also the recipient of an Irish film and television award for the critically acclaimed series Freefall. This award-winning piece traced the origins of Ireland's banking and financial crisis. Her documentary on sex trafficking was the winner of the Celtic Film Festival in 2007. Janet's exposés on the Leas Cross nursing home and the care of the intellectually disabled were nominated for the Prix Europa in 2005 and 2006.
Janet is currently making a documentary on children and adolescent mental health.
Janet creates programmes with a strong message, and many have contributed to national and political debate. Her work has influenced legislative changes in Ireland for human trafficking and in the care of the elderly. She is motivated by a pursuit of justice and equality.
Date and time
Location
The Imperial Hotel
13 South Mall
T12 KW86 Cork
Ireland