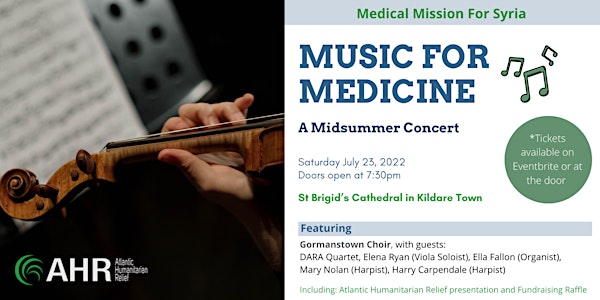 Medical Mission For Syria - Music For Medicine, A Midsummer Concert.
Medical & Humanitarian Mission to Syrian Refugee Camps in Northern Jordan Musical Fundraising Event in the wonderful St Brigid's Cathedral.
When and where
Location
St. Brigid's Cathedral & Round Tower Market Square Kildare Ireland
About this event
Doors opening at 7:30pm, the fundraiser consists of a two hour program from 8pm, in the gorgeous midsummer setting of St Brigid's Cathedral in Kildare Town. There will be a raffle at intermission, and the program will also include a series of brief talks detailing the current circumstances in Northern Jordan, the work of Atlantic Humanitarian Relief, and the experiences of some Irish Volunteers who are travelling on the September 2022 Mission, and who have travelled previously.
You can support the September 2022 Mission by:
Purchasing Tickets for this Fundraiser at Kildare Cathedral, July 23rd at 7.30 pm on Eventbrite or at the door.
Participate in the fundraising raffle on July 23rd at 7.30 pm during the concert intermission.
Donate separately on Eventbrite, without going to the concert, by clicking on 'Tickets' and then click on 'Donations'. (Please note your confirmation email will say this is a ticket, but it is purely donation only as ticket sales to the concert are limited and can be purchased through the 'Ticket' link on this page.)
Donate directly to AHR: https://www.atlantichumanitarianrelief.org/medical-support/
Featured Guests
Gormanstown Choir
Gormanstown Choir is a chamber choir, Directed under the baton of Dorly O'Sullivan, originating over ten years ago from the church choir of the St. Joseph Chapel of Ease in Gormanstown, Kilcullen Parish.The Choir focuses mainly on medieval and modern church music. In the summer term the Choir enjoys a lighter, secular programme. They usually have one or two performances during the year, and members of the choir still sing in Gormanstown church on a weekly basis, and the full choir sings regularly for the Christmas midnight mass and for an ecumenical Advent Service in the Parish church in Kilcullen. The choir has performed in Mc Auleys Place in Naas (2018, in Aid of Grangebeg Camphill Community), at the Henri Flanagan Memorial concert in Newbridge College (2015/16/19), Christmas Choral Concert in Kilcullen Parish Church ( 2016), Holy Week Meditation concert in Gormanstown ( 2019) and concert in Hollywood Church (2017) as well as the Dunlavin Arts Festival and Kilcullen's Bridge Festival ( 2019). They sing mostly acapela and will be accompanied by Peter Malony on the church organ for some of their pieces.
DARA Quartet
The DARA Quartet are made up of players from various professions living in Co Kildare, namely Rachel Creighton 1st Violin, Jennifer O'Rourke 2nd Violin, Elena Ryan Viola and Dorly O'Sullivan Cello . Their repertoire includes more conventional string quartet works by composers such as Mozart and Dvorak all the way to more current music from artists like Taylor Swift and The Foo Fighters. They have performed at many concerts and fundraisers including at The Dunlavin Arts Festival, The Kilcullen's Bridge Festival, McAuleys Place, Maudlin House Hotel and Dublin Zoo and have played for countless weddings. They hosted their own concert - The American Tea Party in aid of Camphill Communities and have fundraised for Down Syndrome Ireland, Merchants Quay Ireland (MQI) and ISPCA. The quartet are thrilled to be involved with this concert in aid of AHR.
Elena Ryan - Viola Soloist
Elena Ryan is a Kildare-based Violist. A recent graduate of Maynooth University. She is currently studying to obtain the Diploma of Performance and Teaching at the Royal Irish Academy of Music. A member of the Dara string quartet in Kildare. Has played with a number of orchestras which include Maynooth University Orchestra and County Kildare Orchestra as well as Royal Irish Academy Philharmonia.
Ella Fallon - Organist
Ella is a pianist and organist who completed her Bachelor of Music degree through TU Dublin Conservatoire, studying piano under Siobhan Kilkelly and organ with Simon Harden. She has performed in several chamber music concerts in the John Field Room in the National Concert Hall, the Pepper Cannister Church and St. Ann's Church in Dublin. Ella has also successfully participated in the Feis Ceoil and TU Dublin Conservatoire competitions. She was awarded first prize in the Sidney Grieg Memorial competition in the TU Dublin organ competitions and more recently was commended in the Esposito Cup and the Senior Organ competition in the Feis Ceoil. Alongside her studies in piano, she has also found great success through studying the organ. This has given her many performance opportunities both in Ireland and abroad. In 2019, she received a scholarship for masterclasses in the Orgelpark in Amsterdam. There she participated in lessons with Matthias Havinga and performed in several churches in the city.
Mary Nolan and Harry Carpendale - Harpists
Both Harry & Mary are retired teachers with a love of Irish music, particularly that of Turlough O'Carolan. They have played together for over fifteen years and have travelled extensively throughout Europe and as far as Sri Lanka with the Aer Lingus Music Group. They welcome any chance to indulge their passion for this wonderful music.
About the Medical Mission for Syria
The Syrian Refugee Crisis still remains as one of the world's largest humanitarian crises at present. Northern Jordan continues to host 1 million displaced individuals, including many families living in camps since 2016 or earlier.
Most live in organised camps, supported by the Jordanian State. A minority live in unregistered settlements, where conditions are even more challenging.
www.atlantichumanitarianrelief.org (AHR), which is based in USA, has been conducting missions to the area since 2012.
We are fundraising now for the next AHR Mission September 30th 2022.
A team of 80 self funding medical and humanitarian volunteers from USA and Europe is now assembling for this.
Additional funding is required for local in-country transport, medical and humanitarian supplies, purchase of operating theatre time, essential administration and logistical support.
The AHR model has a 10 year track record of success in terms of running in camp clinics, scheduling and completing surgeries, and close engagement with local collaborating agencies, including the University of Irbid (Medical Students act as interpreters), local hospitals who have operating facilities, and local Jordanian Administrators who administer the camp. The mission is also directly supported by many local young Jordanian and Syrian Health Care professionals, which adds greatly to the success and efficacy of these missions.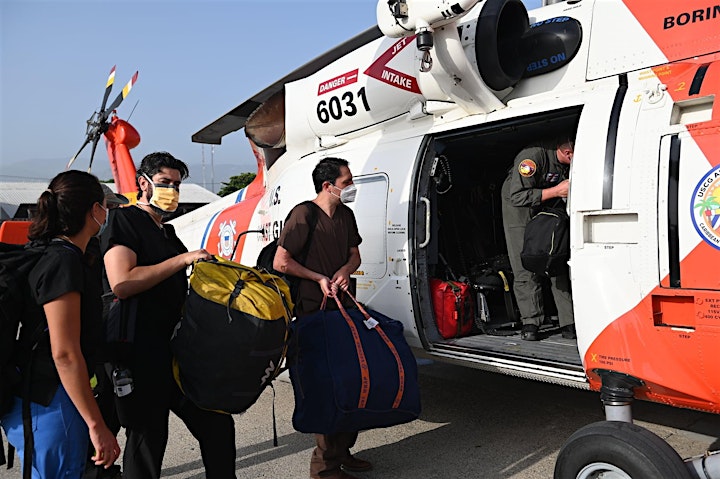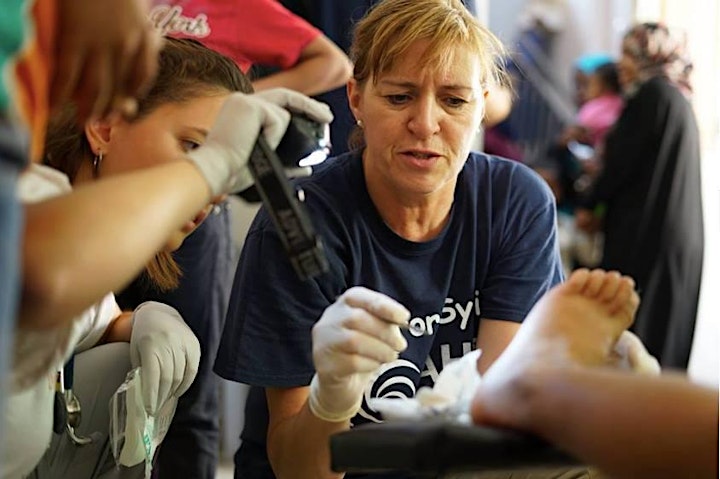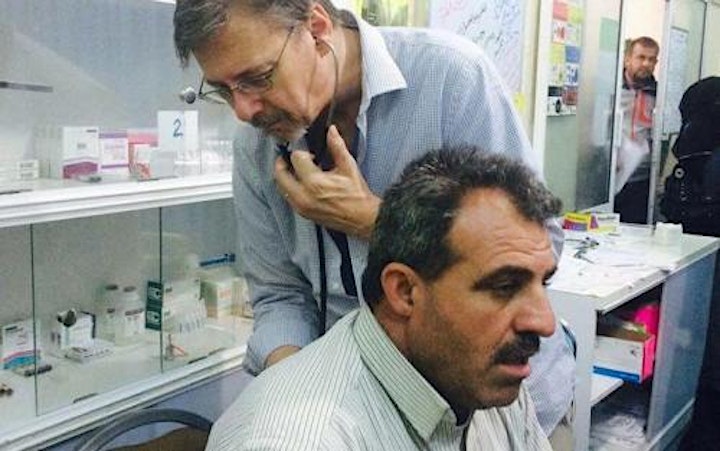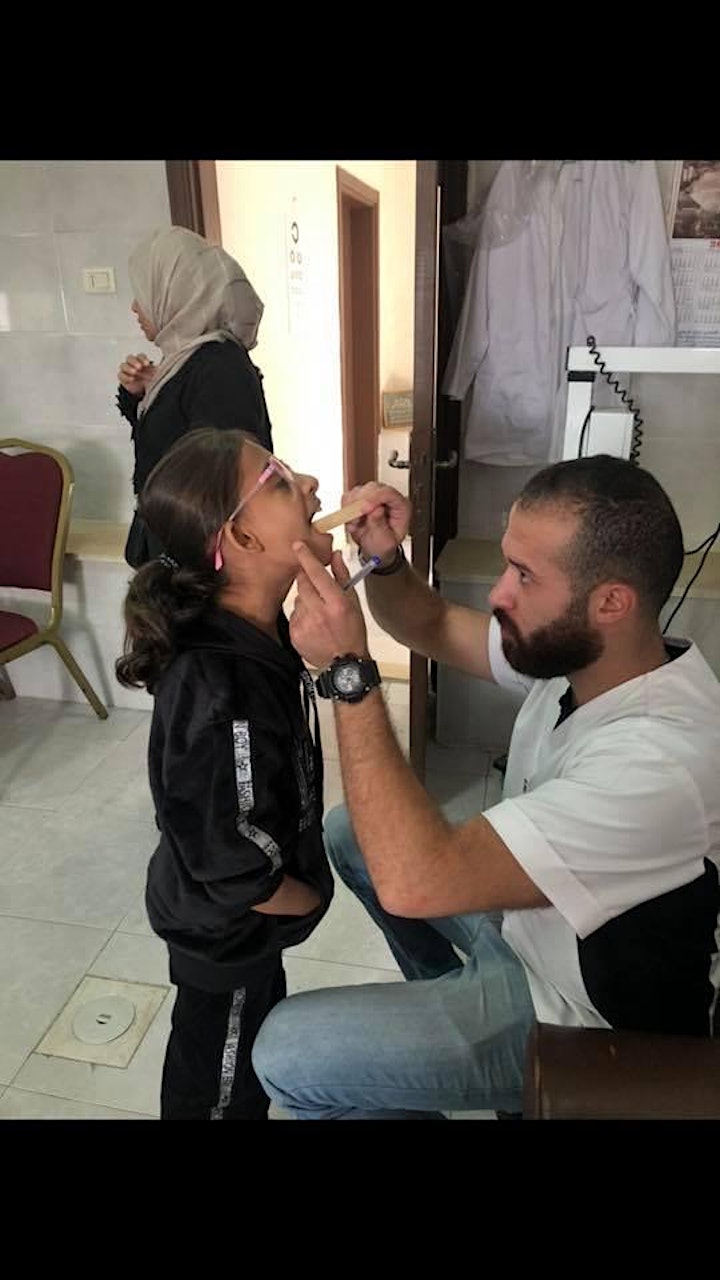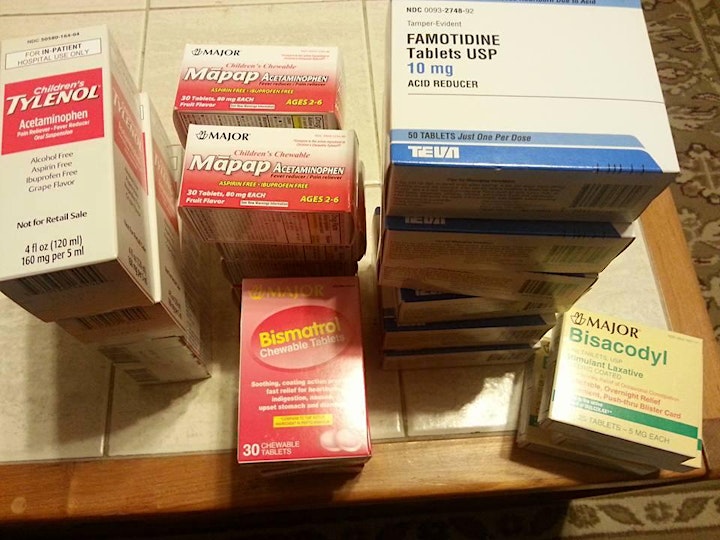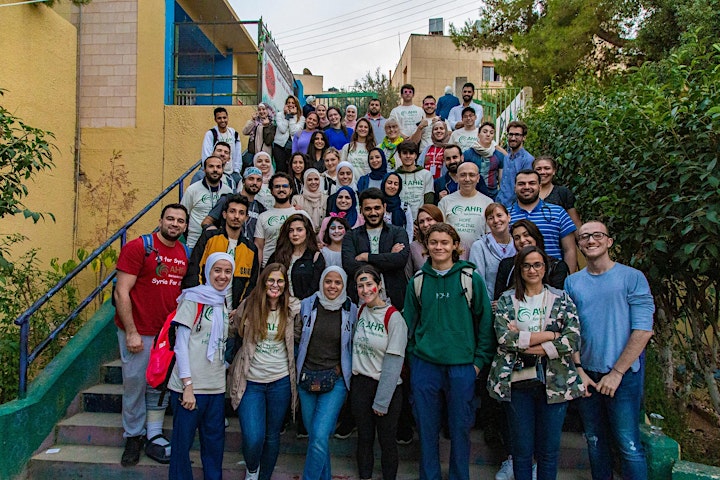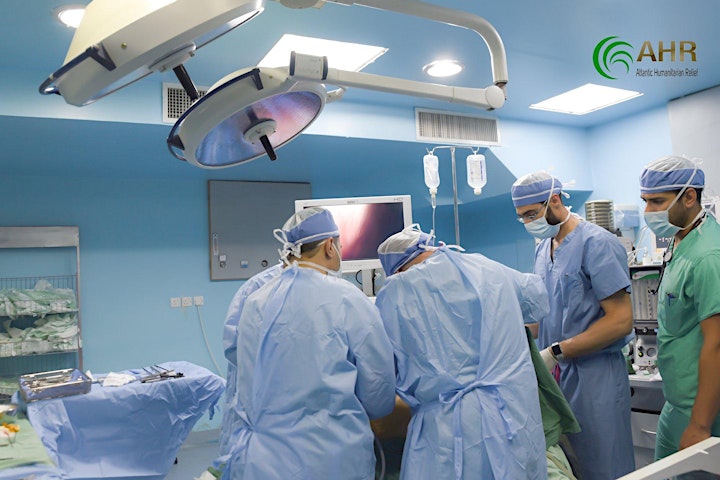 You can see our very own Corinna Hopkins and Dorly O'Sullivan while in Jordan in 2019 in the photos above. Here is a link (please copy and paste) to the video on Facebook where you can see Dorly O'Sullivan speak of her time in Jordan carrying our her humanitarian efforts: https://m.facebook.com/story.php?story_fbid=3166626796741174&id=653802008023678
PARKING
There are a few spaces available in the cathedral grounds which can only be offered to people that really need to be close. There is a car park beside the cathedral that can be accessed opposite the Top Garage (see map link which you can copy and paste), a short walk though a pedestrian lane leads you straight to the cathedral from this car park . Otherwise, there is also street parking available.
https://maps.google.com/maps?ll=53.157698,-6.911815&z=18&t=m&hl=en-US&gl=US&mapclient=apiv3&cid=1989707726151445890