Open Day - studying medicine and veterinary abroad, Poland, where thousands of international students study in English
About this event
Medical Poland Admission Office for the last 6 years has been consequently helping Irish, British, Canadian and all international students who dream of studying medicine or veterinary medicine abroad, in English. There is a number of medical schools in the heart of Europe, Poland that deliver such programmes many other international students.
Medical Poland Admission Office invites you to a Montreal Open Day to present the opportunity to study in English in the heart of Europe, Poland the following programmes:
- Medicine (undergraduate & graduate programmes)
- Veterinary
- Dentistry
- Pharmacy
- Physiotherapy
- Nursing
Contact: support@medicalpoland.ie
For updates, follow us on Facebook: facebook.com/MedicalPoland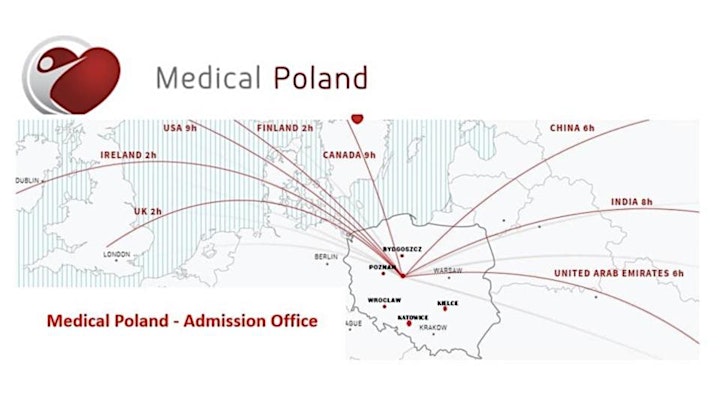 Study medicine and veterinary abroad in Poland.
Organiser of Medical & Veterinary University Fair/Poland (Montreal in person event)