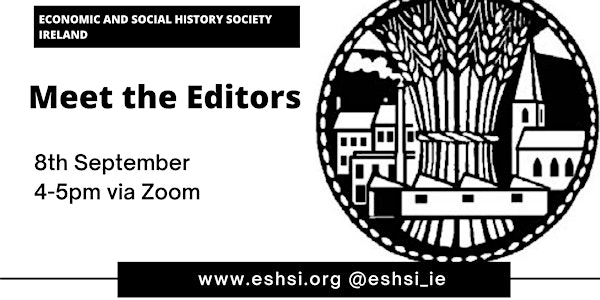 Meet the editors of Irish Economic and Social History
Meet the editors of Irish Economic and Social History
About this event
Irish Economic and Social History is an international peer-reviewed journal publishing articles on all aspects of social and economic history from the Middle Ages to the present day. We are hosting a virtual 'meet the editors' to help demystify the process of getting an article published.
The editors, Dr Graham Brownlow (Queen's University, Belfast) and Dr Juliana Adelman (Dublin City University), invite you to meet them on 8 September at 4pm on Zoom. All are welcome.
The session will begin with a short presentation from the editors explaining the process of submission, review and editing. The editors will provide some tips and advice from their experience of handling submissions. There will then be time for questions from attendees.
(Please note: this is not the appropriate forum to ask questions specific to an article that is currently under consideration or review. Please contact the editors directly.)