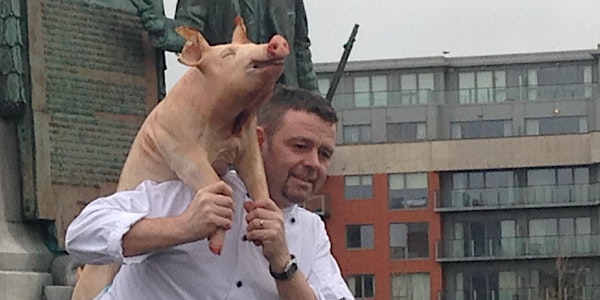 Meet the Maker: Rigney's Rare Breed Pork Farm and Chef Tom Flavin
Meet the Rigney's & Chef Tom Flavin Rare Breed Pig Farm Tour Tasty Local Treats & Lush Cocktails Learn how to Make Sourdough & Pulled Pork
When and where
Location
Rigneys Farm Stonehall Curraghchase Ireland
About this event
Meet the Rigney's and have a guided tour of the Rare Breed Pig Farm and Pork production unit in Curraghchase.
Sourdough Baking and Pulled Pork Making demo with Chef Tom Flavin.
Sample some local cocktails and freshly made hot snacks of locally grown & forraged produce served on freshly baked bread.
Featuring
A taste of Chateau Ardagh (Limited Edition Wine Made in West Limerick)
Homemade Rhubarb Wine (Traditional Recipe)
Elderflower Gin and Attyflin Rosette Apple Cocktails
Pulled Pork and Beetroot Sliders
Pork Belly & Green Tomato Chutney on Freshly baked Sourdough
Attyflin Apple Crumble pots with Fresh Duck Egg Custard and Rigneys Granola
Be in with a chance to win a Local Food Hamper.