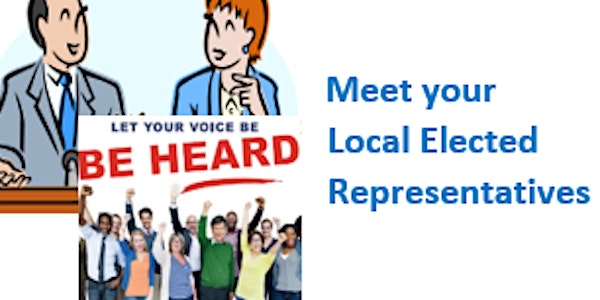 Meet your Local Elected Representatives
Free online events 'Meet your Local Elected Representatives' - hear about their experience todate and plans for the future in your area.
About this event
'Meet Your Local Elected Representatives' are online events running on Thursday evenings during October 2020 from 7.30pm to 9.30pm. An event will be held for each Municipal District (Local Election Area) of Co. Wicklow as follows:
1st October - Arklow Municipal District
8th October - Baltinglass Municipal District
15th October - Bray Municipal District
22nd October - Greystones Municipal District
29th October - Wicklow Municipal District
Elected Representatives from each of the Municipal Districts in Co Wicklow will be asked to talk about:
the highlights of their first year in office
their priorities for the Municipal District going forward.
Co Wicklow PPN member groups will also have an opportunity to ask their own questions, which are submitted prior to the event.
These five events are free to attend however booking is essential and members of Co Wicklow PPN member groups will receive priority booking.
Additional information about these sessions:
Platform: These events will be hosted via Zoom. Links will be sent in advance to all participants.
Facilitators: Co. Wicklow PPN staff and representatives will facilitate the events.
Further information: Please contact countywicklowppn@gmail.com.