Melissa Harrison in conversation with Paraic O'Donnell
The Shaking Bog presents Melissa Harrison in conversation with Paraic O'Donnell
About this event
"And there's something else that rain gives us; something deeper and more mysterious, to do with memory, and nostalgia, and a pleasurable kind of melancholy." - Melissa Harrison
Melissa Harrison is a widely celebrated novelist and nature writer whose hugely successful podcast, The Stubborn Light of Things was the inspiration behind The Shaking Bog Podcast. We are delighted to welcome Melissa to the festival where she will be in conversation with acclaimed writer and poet Pairaic O'Donnell.
She contributes a monthly Nature Notebook column to The Times and writes for the FT Weekend, the Guardian and the New Statesman. Her astonishing novel, All Among the Barley was described as 'a masterpiece' by writer Jon McGregor. It was the UK winner of the European Union Prize for Literature. It was a Waterstones Paperback of the Year and a Book of the Year in the Observer, the New Statesman and the Irish Times.
More recently, her mesmerising nature diary also entitled The Stubborn Light of Things maps her joyful relationship with the natural world, teaching us to see and truly value the world around us. Her previous books have been shortlisted for the Costa Novel Award and longlisted for the Women's Prize for Fiction (At Hawthorn Time) and the Wainwright Prize (Rain). She lives in Suffolk, England.
"Among our most celebrated writers in fiction and non-fiction." - The Sunday Times
"An in-the-bone connection with the natural world that contrives to be both sparklingly precise and wildly exhilarating… as an evocation of place and a lost way of life, Harrison's novel is astonishing, as potent and irresistible as a magic spell…" - The Guardian (All Among the Barley)
Glencree Centre is a fully accessible venue.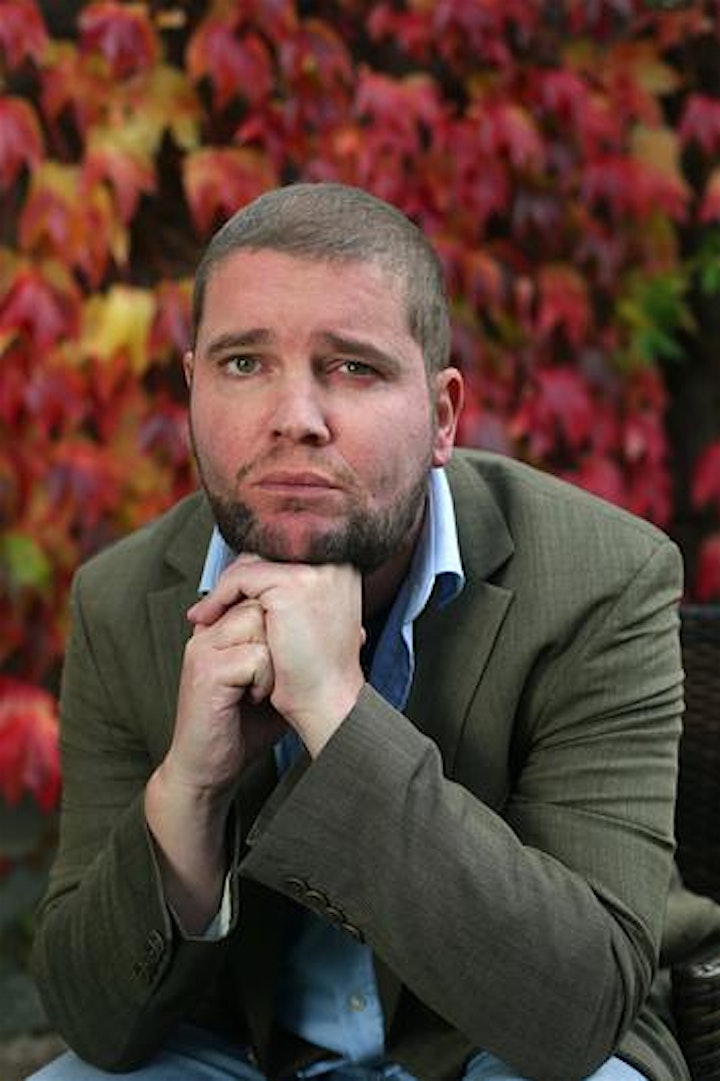 Organiser of Melissa Harrison in conversation with Paraic O'Donnell
Tickets will be limited due to government restrictions so book your place early to avoid disappointment.
There are more events this year and most events will be available through live stream and view on demand. A chance for everyone to enjoy the festival.
Find more information check out our website, sign up to our mailing list and, follow us @theshakingbog across social media channels.
To become a friend of the festival, see our website www.shakingbog.ie for more information.
Due to the nature and location of certain venues, levels of accessibility vary greatly. Please prepare according to the location information. Check our website for further information.
COVID-19 Ticketing & Events:
All tickets (Including complimentary) must be purchased online in advance. These will be limited to a maximum capacity of 50 and in some venues less based on the physical-distancing capacity analysis. The 2021 festival has more events than the first year and
Tickets will be sold in pods of 1-4 to facilitate fairness and capacities.
Some events may be cancelled at late notice due to circumstances beyond our control relating to the COVID- 19 pandemic.
For safety, waiting times pre-show will be limited and no latecomers will be admitted. Please arrive no earlier than 30 and no fewer than 15 minutes before show time.
Bathrooms may not be available for use at every venue.
Customers will be required to wear a face-covering at all events, with exception to children under the age of 16, customers with breathing difficulties, customers with illnesses or impairments which would make the wearing or removal of a face-covering upsetting or uncomfortable.
Due to government guidelines on Family and social gatherings, tickets for some events are sold in groups of tickets designated for customers of the same household or social bubble.
The Shaking Bog Festival requires that an up-to-date contact number is provided when purchasing ticket(s) to the festival, in order to assist authorities with contact tracing in the event that a confirmed case of Covid-19 arises. This will be shared with our partner venues for the sole purpose of adhering to HSE guidelines on contract tracing and kept on file for 28 days..
Account holders purchasing tickets assume responsibility as point of contact for all attendees within their booking.
To attend digital events, you will need access to a computer or device, stable internet connection. Details on joining digital events will be shared by email in advance of the event.
Individuals experiencing COVID-19 symptoms should not attend events.
All sales are final. No refunds or exchanges. Transaction fees are included in the price.
The Shaking Bog Festival reserves the right to make alterations to the programme without notice and cannot be held accountable for cancellations, substitutions or changes.

COVID-19:
Infection with the virus that causes COVID-19 can cause illness, ranging from mild to severe, and, in some cases, can be fatal. It can take anything from 2 days up to 14 days for symptoms of coronavirus to appear. They can be similar to the symptoms of cold and flu.
Common symptoms of coronavirus include:
A fever (high temperature - 38 degrees Celsius or above).
A cough - this can be any kind of cough, not just dry.
Shortness of breath or breathing difficulties.
Loss or change to your sense of smell / taste.
Attendees are required to confirm they will not attend if they:
Have symptoms of COVID-19.
Are self-isolating or restricting their movements.
Are waiting for the results of a COVID-19 test.
Have recently returned from traveling abroad as per government guidelines.
Weather Advice – Please come prepared for all weather and wear appropriate footwear.
Midgie Alert – Midgies in the Glencree Valley are plentiful, especially on cloudy days and in the evenings. Please come prepared with long trousers, sleeves, hats (even nets) and insect repellent. All our volunteers will be carrying a nature friendly insect repellent, so please feel free to ask for some.

Food – There will be light refreshments available at most locations but you are also welcome to bring picnics or stop for food in Enniskerry Village..

Keeping it Green – This festival is all about celebrating nature so please respect the landscape and outdoor locations at all times. Please be careful of waste – use reusable water bottles where possible and dispose of your rubbish responsibly.
The nature trails will not be suitable for everyone, please wear appropriate footwear for walking in nature and uneven surfaces.