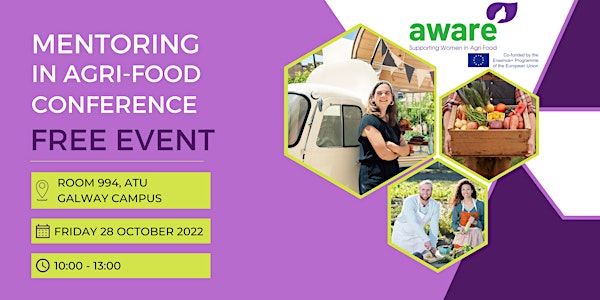 Mentoring in Agri-Food Conference (Free Event)
Are you a mentor or looking for a mentor in the Agri-Food Sector? Are you setting up a food business?
When and where
Location
ATU, Galway Campus Old Dublin Road H91 T8NW Galway Ireland
About this event
This free conference is part of the European Erasmus + AWARE project led by Atlantic Technological University (ATU) Galway. This project strives to evolve and support women entrepreneurs in the agri-food sector across Europe.
Further Event Information:
This event will provide attendees with the opportunity to engage with Agri-Food Entrepreneurs to explore the benefits of engaging with a mentor, how likely women are to engage with mentors or become mentors, gain an insight into our guest speakers experiences of mentoring and challenges and barriers food entrepreneurs face in the current climate.
You will gain a real life perspective from agri-food entrepreneurs in a panel discussion. You will also have the opportunity to interact with mentors to learn more about the various mentorship programmes available.
This is a free Agri-Food Training Event which will take place on Friday 28 October 2022, Room 0994 at the Atlantic Technological University (ATU), Galway City Campus.
Registration starts at 09:30 with the event commencing at 10:00.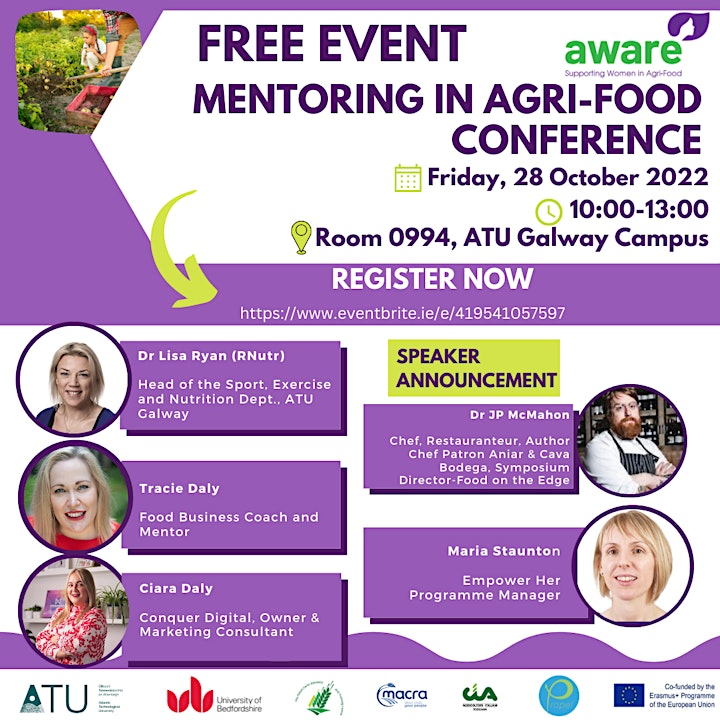 Our event will be hosted by Jacinta Dalton, Head of Culinary Arts & Service Industries at Galway International Hotel School, ATU Galway.
In addition to our guest speakers we also have some fantastic panel guests including:
Declan Droney - Business Mentor
Asumpta Gallagher - Owner/ Founder of Best Practice
Maeve Fitzgerald - Sasta Foods, Galway
The Juice Genie, Galway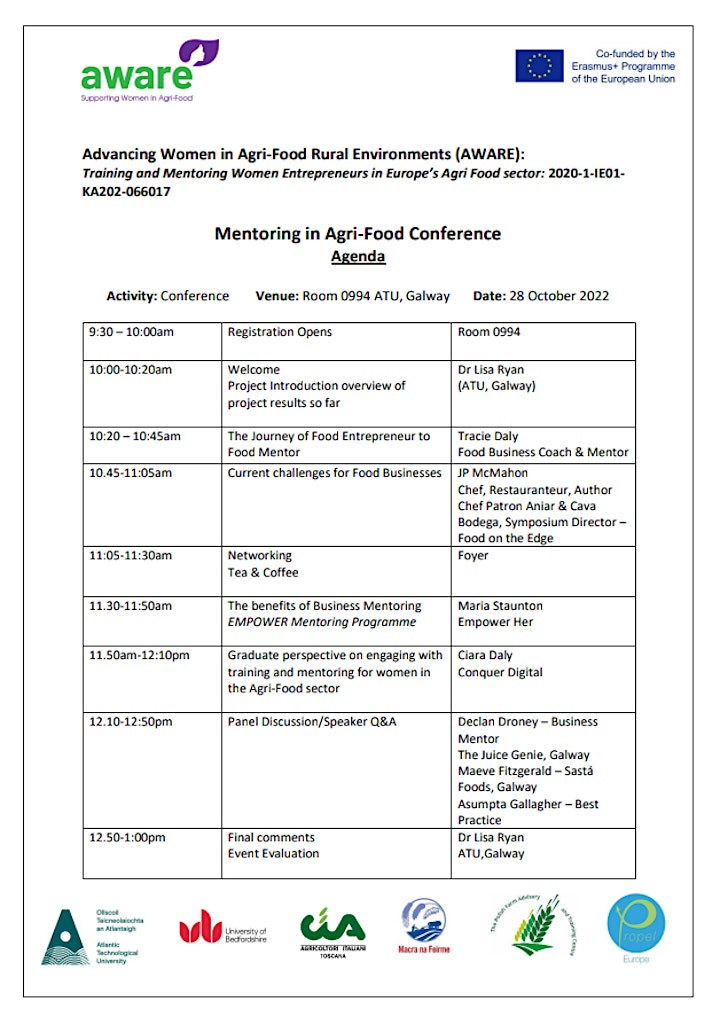 This ticket is for in-person attendance.
If you are unable to attend in-person, please let us know by contacting us via email by Wednesday 26 October 2022 - aisling.moran@atu.ie