Description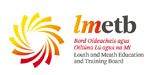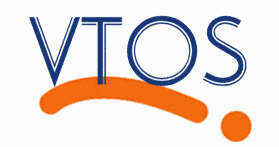 Are you passionate about starting your own business? Do you have a great business idea but just don't know what to do next?
As part of Meath Enterprise Week 2018, the 'Learn 2 Earn'! Workshop is being hosted by LMETB's full-time adult education centre (VTOS) in conjunction with Meath Enterprise, Meath LEO and the Dept. of Social Protection.
Date: Monday 12th November
Time: 10.00am -1.00pm
Venue: Kells Enterprise & Technology Centre Ltd
If you would like to explore different options and opportunities for upskilling, getting back to work or starting your own business, then you need to attend this event!
Our panel of speakers will give you the information you need to set you on the road to achieving your goals. If you've any questions, concerns or ideas, come along and talk to us!
• 10.00: Seminar opened by Angela Cahill, VTOS Coordinator, LMETB
• 10.10: MEW 2018 - Gary O'Meara (Manager, Meath Enterprise Centre)
• 10.20: Supports for Start-up Business - Matt Tully (Dept. Social Protection)
• 10.35: How to start and Grow a Business in Meath – Caroline Lynch (Meath LEO)
• 10.50: Entrepreneurial Education- The importance of adaptability – Mary Crilly (VTOS Teacher)
• 11.05: Social Media Marketing & Audience Engagement: how to maximise the social media response to your business – Patrick Everitt (VTOS teacher)
• 11.20: Psycholistic Living Ireland: The practicalities of setting up your own business – Sinead Kavanagh (former VTOS student).
• 11.50: Bench to Business: Setting up a Bespoke Jewellery business – Ian O'Brien (current VTOS student)
• 12.05: Dr Gearoid Cahill -Setting up a craft brewery
• 12.20: Panel discussion
• 1.00: Lunch/Networking Opportunity.