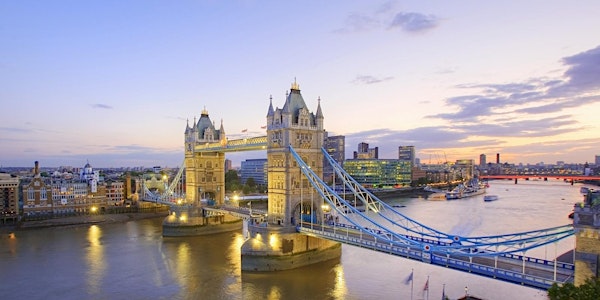 Microservices Day London
When and where
Location
Barbican Centre Silk Street London EC2Y 8DS United Kingdom
Refund Policy
Contact the organizer to request a refund.
Description
Why Attend?Microservices Day is a one-day, single-track, non-profit event that focuses on the business benefits of utilizing microservices. It is aimed at chief digital officers, chief technical officers, chief information officers, VPs of engineering and senior tech decision makers. Learn how leading enterprises are leveraging digital transformation to achieve rapid delivery and be inspired by success that others have experienced in the field.
At nearForm, we've used our own experience from two years at the front lines of microservices development to hand-pick a line-up of high-profile, experienced speakers:
Keynote: Fred George, Fred George Consulting

Anne Currie, co-founder and consultant, Force12.io

Christian Deger, software architect, AutoScout24

Richard Rodger, co-founder and CTO, nearForm

Adrian Trenaman, software engineer, Gilt

Peter Elger, head of engineering, nearForm

Clifton Cunningham, CTO TES Global

Jason Melo, Chief Architect ADP

Brian McAllister, Groupon
The event aims to bring together two worlds: technology unicorns and traditional enterprises.

Technology unicorns RedHat, Zalando, AutoScout 24, Netflix, Uber and Groupon will be talking about the speed they have been able to achieve as cloud-native technology companies, and about the state-of-the art of technologies they're creating using the microservice architecture.

Traditional enterprises such as McKinsey, ADP, and TES will be talking about their transformations from traditional enterprises where technology is an enabler to technology companies where technology is a differentiator. These companies will be sharing real world lessons learned during this transition. Each company will talk about the journey they have been on from a business perspective as they transition to applying an engineering mindset to their business.

The discussions during microservices day will focus on where the microservice architecture is going as a technology, and how enterprises can use it for competitive advantage.
Drinks Reception: 17.00pm - 19.00pm
We hope you can join us for evening drinks at the Garden Room & Conservatory at The Barbican following the event from 17.00pm - 19.00pm. This is a great opportunity to meet with like minded people and speak with our industry leaders. The nearForm team with our partners McKinsey and Red Hat look forward forward to welcoming you there on the evening!
Brought to you by