Mid-Autumn Festival 2021 China Ireland Poetry & Cultural Exchange Event
About this event
"中爱共婵娟" 2021中秋诗词文化交流会
"Sharing the Beauty of the Moon" Mid-Autumn Festival 2021 Poetry & Cultural Exchange Event
Organizer:Love Actually Charity
Co-organizer: Irish-Chinese Cultural Society
Supported by: Chinese Embassy in Ireland, Literature Ireland
Mid-Autumn Festival is celebrated by Chinese people at home and abroad. It is a time to appreciate the splendid full moon and remember home. Please join our Mid-Autumn Festival 2021 Poetry & Cultural Exchange Event. Three Chinese guest speakers and three Irish guest speakers are invited to interpret and appreciate altogether eight delicate and romantic Chinese and Irish poems which reflect the beauty of the moon, homesickness, family reunion, etc. We look forward to seeing you at the event and we wish you a wonderful time celebrating the Mid-Autumn Festival with Chinese and Irish communities.
This event is not-for-profit and will be open to public for free. However, voluntary donation is welcome and all proceeds will go to Love Actually Charity (CHY22213) to support children with special educational needs in Ireland.
Online Event via Zoom Meeting
Topic: Sharing the Beauty of the Moon
Time: Sep 22, 2021 06:50 PM Dublin
Join Zoom Meeting
https://us02web.zoom.us/j/81151103013?pwd=dVV4aVpyT1JINTNyRlBGTkFDaXpXZz09
Meeting ID: 811 5110 3013
Passcode: 345623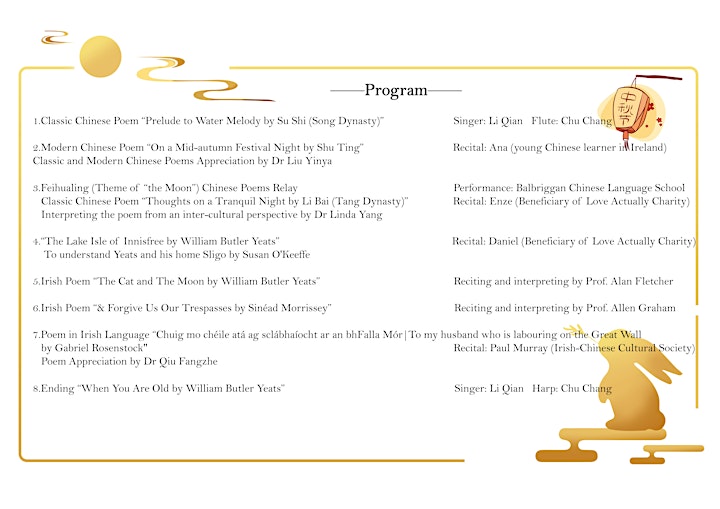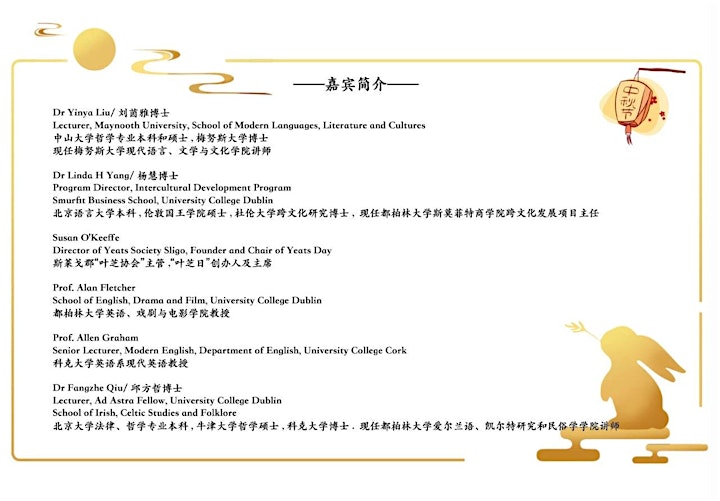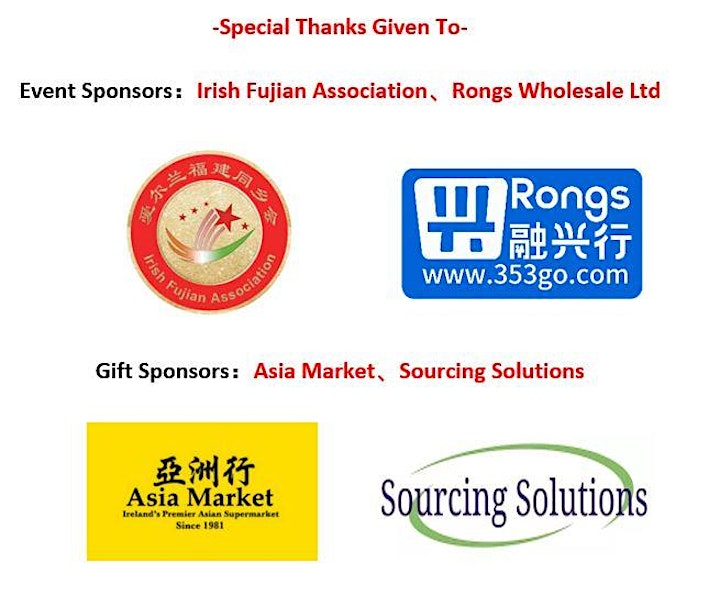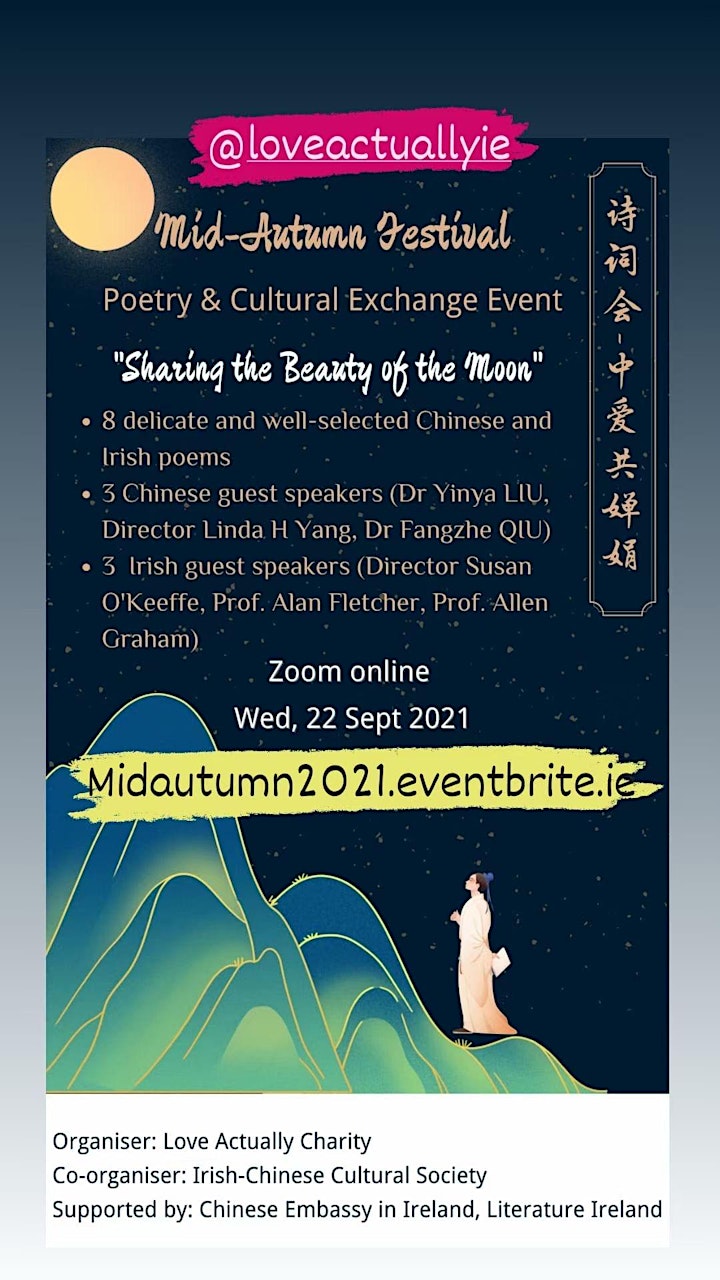 Contact Us: info@loveactuallycharity.ie
About Us: www.loveactuallycharity.ie

Organiser of Mid-Autumn Festival 2021 China Ireland Poetry & Cultural Exchange Event
Love Actually is established to facilitate and help Chinese families having children with special needs in Ireland. It is our aim to provide support and services including community centre, dedicated helpline, family events (social, networking & entertainment), educational workshops and expert consultations in the special needs area, etc. All of which will be available for free or at low costs.