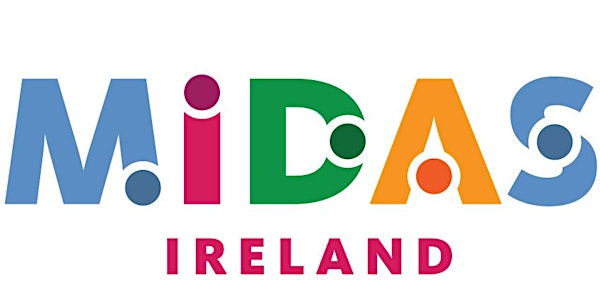 MIDAS Ireland Conference
WATCH LIVE: The MIDAS Ireland Annual Conference 2020 ~ on Thursday 19th November
About this event
We are excited to announce that this year's
MIDAS Ireland Annual Conference will be an online event on Thursday, November 19th, 2020. The event will be LIVE streamed and we look forward to the opportunity of engaging with many of our members using this format which will have many interactive elements.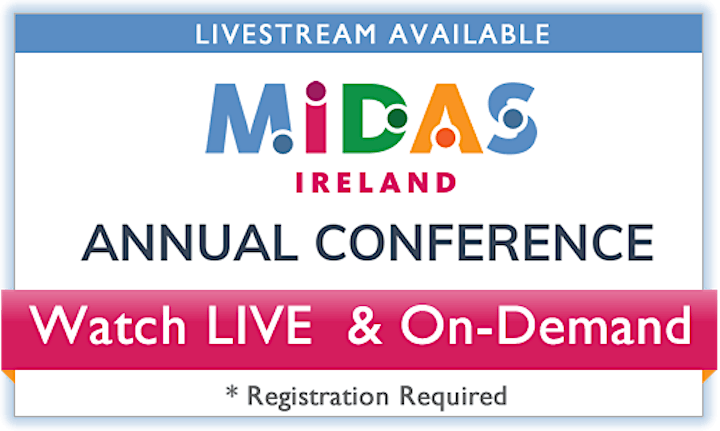 The format will have two sessions, one in the morning (9.30am to 1pm ) and one in the afternoon (2.45pm to 5pm). The event will be designed so as to maximise the online audience interaction with the speakers and also include break out sessions on specific topics to mimic the networking at the coffee breaks.
The theme for this years Conference is " From bits to qubits …. empowering innovation for a better world " and we look forward to hear from key note speakers on a wide variety of topics from quantum computing to 5G to what technology can learn from the Arts !
Speakers will include;
• Pat Falvey, Irish Explorer - Resilience in a crisis
• Professor Bogdan Staszewski, UCD, Co-Founder of Equal1 - Quantum computer on a CMOS Chip
• Ronan Quinlan, joint CEO and co-founder at Taoglas - Developing a global IoT business from Ireland
• Professor Séamus Davis, Professor of Physics University of Oxford and Quantum Physics at UCC - Superconductivity and quantum
• Professor Ahuvia Kahane, Professor of Greek Culture at TCD - Technology and the Arts
• Hans Schwarz, CVP, Corporate Business and Strategy Development, Qorvo - The significance of business scale
The event will conclude with a panel discussion on the topic "from Start Ups to successful SMEs - challenges and opportunities", which will be moderated by Patricia Moore of Mindseed, and will feature David Moloney of Intel Movidius, David van Zuydam of Head Diagnostics and Jenny Melia of Enterprise Ireland.
Please click the REGISTER button to reserve a complimentary ticket to the event.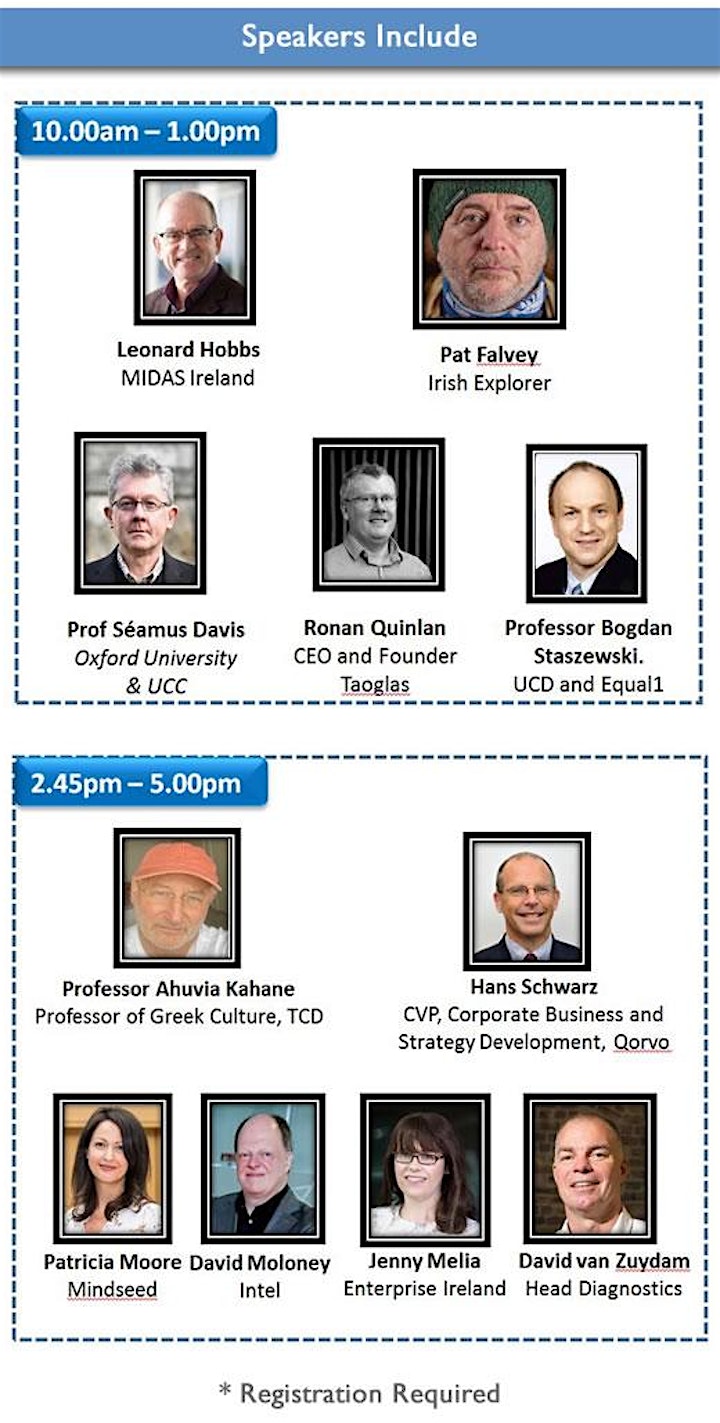 Please note registration is required. To register please click the REGISTER button. A live stream link and confirmation email will then be sent to your email address.
The event starts at 9:30AM on Thursday 19th November and we look forward to seeing you online.
Regards
Leonard Hobbs
General Manager
MIDAS Ireland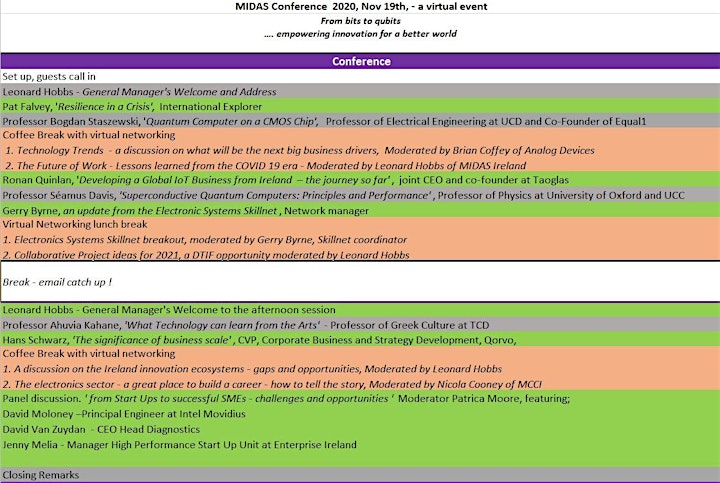 Many thanks to this year's sponsors including: